Press room
Barbican announces Ichiko Aoba & 12 Ensemble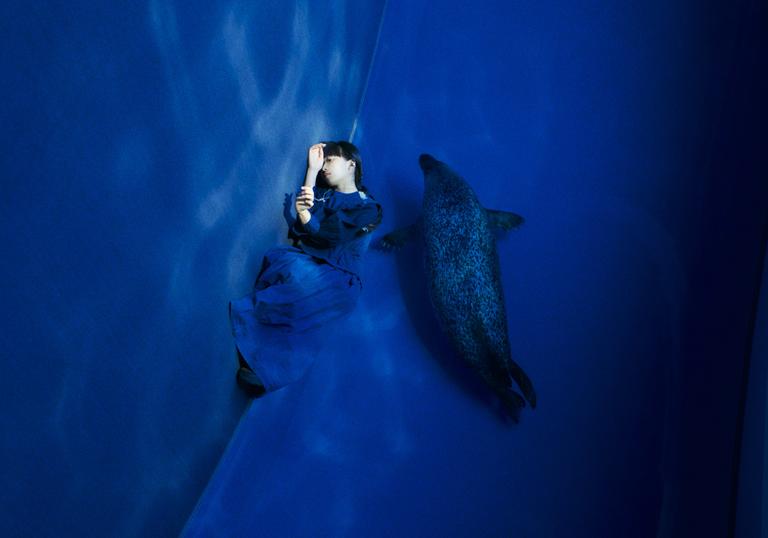 Just Announced
Ichiko Aoba & 12 Ensemble present Windswept Adan
Sat 3 Sep 2022, Milton Court Concert Hall, 8pm
Tickets £20 plus booking fee
Japanese folk singer-songwriter Ichiko Aoba makes her Barbican music programme debut at Milton Court Concert Hall this September. Alongside 12 Ensemble, she presents material from her seventh, critically acclaimed album, 2020's Windswept Adan. This will be an exclusive ensemble show on Ichiko Aoba's tour and it'll be her first performance with players from outside of Japan.
Windswept Adan, co-written and produced by Taro Umebayashi, is a concept album of chamber music and contemporary orchestral works, which is influenced by jazz, folk, and classical music. It is an album that tells a story and is a piece of fantasy science fiction set to music – a sonic voyage through the East China Sea.   
A rising star in Japan, Ichiko has soundtracked several stage productions and video games and her music has been inspired by Disney music and Studio Ghibli, both of which she listened to growing up. She was mentored by singer-songwriter Anmi Yamada and has collaborated with artists including Japanese legend Ryuichi Sakamoto, American sound artist Taylor Deupree, Sakamoto's Yellow Magic Orchestra colleague Haruomi Hosono, Canadian singer-songwriter Mac DeMarco, Japanese producer and multi-instrumentalist Cornelius, Japanese hip hop producer Sweet William, and Japanese indie band MahiToThePeople.
Ichiko released her first album, Kamisori Otome (Razor Girl), in 2010, aged only 19, and went on to receive much acclaim for her folksy, jazz-influenced songs written for nylon-strung classical guitar and voice, also found on her 2013's album 0 and 2018's qp. 2020's Windswept Adan was a gamechanger for the artist, triggering her popularity that snowballed amongst music fans around the world.
One of the UK's leading chamber orchestras, un-conducted 12 Ensemble, return to the Barbican following their collaboration with Anna Meredith and Jonny Greenwood as part of Live from the Barbican in summer 2021.  They previously also collaborated with artists such as Nick Cave, Max Richter, Laura Marling and The National.
Produced by the Barbican 
On sale to Barbican patrons and members on Wed 1 June 2022 
On general sale on Fri 3 June 2022
Find out more
Ichiko Aoba & 12 Ensemble present Windswept Adan: Sat 3 Sep 2022, Milton Court Concert Hall, 8pm Tickets £20 plus booking fee