Press room
Barbican announces five Divine Comedy dates for September 2020 and Shirley Collins as special guest for Lankum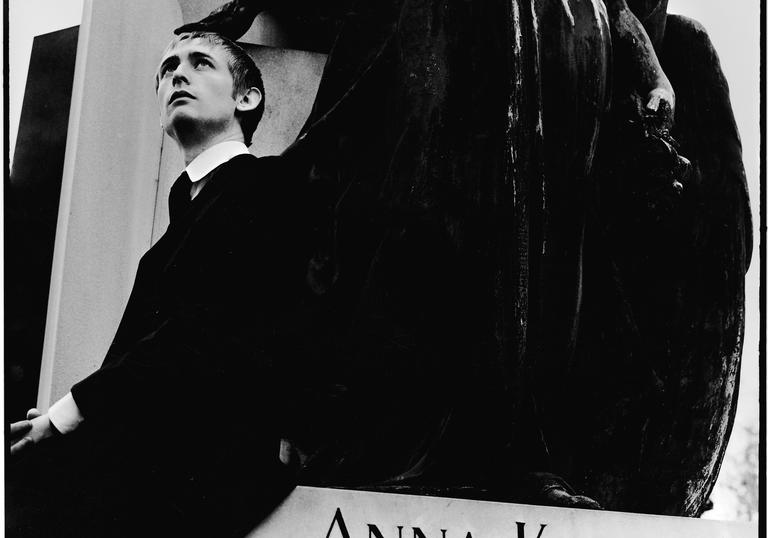 Venus, Cupid, Folly and Time – Thirty Years of The Divine Comedy
Wed 2 – Sun 6 Sep 2020, Barbican Hall, 7.30pm
Tickets £25 – 40 plus booking fee
Today the Barbican announces an epic five consecutive night concert run by The Divine Comedy (2 – 6 September 2020) in celebration of the band's thirtieth anniversary. Performing as an eleven-piece ensemble, they will play two albums in full each night in chronological order as follows:
Liberation / Promenade (Wed 2 Sep)
Casanova / A Short Album About Love (Thu 3 Sep)
Fin de Siecle / Regeneration (Fri 4 Sep)
Absent Friends / Victory For The Comic Muse (Sat 5 Sep)
Bang Goes The Knighthood / Foreverland (Sun 6 Sep)
Later the same month, the band will repeat the five nights at the Cité de la Musique in Paris.
In 1990 Neil Hannon signed his first deal and started releasing records under the name The Divine Comedy. Thirty years, twelve great albums and hundreds of mesmerising live shows later, Hannon is rightly adjudged one of the finest singer songwriters of his generation. To mark the anniversary, Divine Comedy Records are remastering and reissuing nine of the band's classic albums on CD, LP and digital. The reissued albums plus a new twelve volume CD boxset entitled Venus, Cupid, Folly and Time - Thirty Years of The Divine Comedy will be released on 21 August 2020 and are available to preorder now from www.thedivinecomedy.com
Produced by the Barbican
On sale to Barbican members on Thu 12 Mar 2020
On general sale on Fri 13 Mar 2020
 
Special Guest Artists Announced
Lankum 
+ Shirley Collins with Ian Kearey
+ caroline
Wed 15 Apr 2020, Barbican Hall, 7.30pm
Tickets £17.50 – 22.50 plus booking fee
Dublin four-piece folk band Lankum will perform at the Barbican on 15 April 2020 with an expanded band line-up and some special guest artists. The programme will include material from their 2019 album The Livelong Day (Rough Trade).
The Livelong Day's blend of alternative folk and psychedelia has cemented their reputation as one of the most talked about groups to emerge from Ireland in decades. Described by Lankum as a 'songbook for the people', it features reworkings of folk standards such as 'The Wild Rover' and 'Katie Cruel' alongside originals written by the band.
Lankum are brothers Ian and Daragh Lynch, Cormac Mac Diarmada and Radie Peat and their combination of traditional folk roots with contemporary undercurrents forges music that is dark, mysterious and transcendental. It shows that folk music can be angry and progressive and is still a vital force today.
Support comes from London-based eight-piece band caroline. They share influences in, and experiences of playing, midwestern 'emo' guitar music, Appalachian folk, minimalist classical and various forms of dance music. caroline have recently signed to Rough Trade and are currently working on their debut album. Their set will be followed by a special guest appearance from legendary folk singer and one of England's most respected song collectors, Shirley Collins who will perform as a duo with long-term collaborator Ian Kearey. Both artists return to the Barbican following the presentation of Lodestar Live in February 2017.
Produced by the Barbican in association with Upset the Rhythm