Press room
Barbican announces A Winged Victory for the Sullen concert for 19 Nov 2020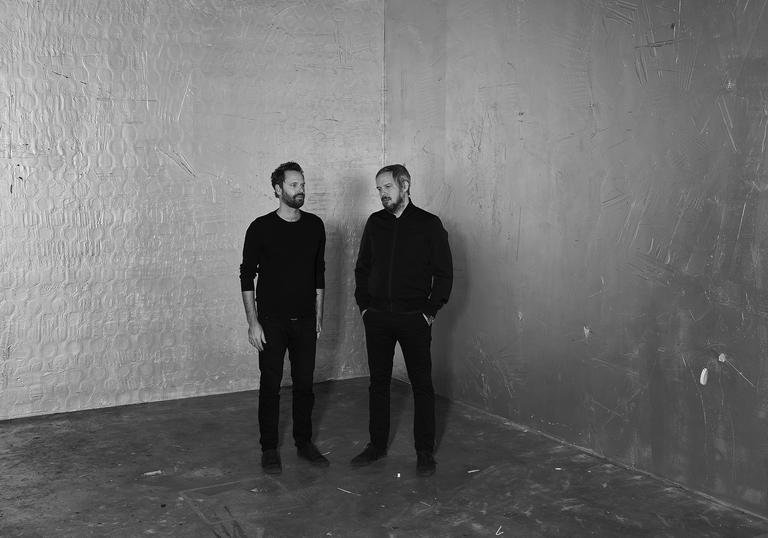 A Winged Victory for the Sullen
Thu 19 Nov 2020, Barbican Hall, 8pm
Tickets £22.50 – 27.50 plus booking fee
Purveyors of contemporary ambient and electronic inspired music, A Winged Victory for the Sullen return to the Barbican's music programme this autumn in a concert covering a cross-section of their material old and new. The duo – a collaboration between Adam Wiltzie (Stars of the Lid) and pianist and composer Dustin O'Halloran – has nurtured a cult status over the past decade as one of the most experimental voices in contemporary-classical music today. 
Both artists are also important innovators in their own right and they have separately had a hand in iconic film scores and game-changing ambient-classical groups. Their material together has produced a series of records for Erased Tapes and Kranky, and their latest 2019 album The Undivided Five marked their Ninja Tune debut. It is only their second piece of original music outside of film, TV and stage commissions, and sees them pay greater heed to the small details in their sound than previously, channelling influences from Debussy to Jóhann Jóhannsson. The Undivided Five is their fifth release, and they have embraced the serendipitous role of the number five, inspired by artist Hilma af Klint and the recurrence of the perfect fifth chord.
A Winged Victory for the Sullen return to the Barbican's contemporary music programme following two sold-out shows at Milton Court Concert Hall in October 2014 and their headline appearance in the Barbican Hall in December 2015, which also featured Hauschka as a special guest. 
Produced by the Barbican in association with Bird on the Wire
Event Update
Please note, this event is now taking place at St Giles' Cripplegate:
Fri 6 Mar 2020, St Giles' Cripplegate, 7.30pm 
Tickets £20 plus booking fee
Composer, producer and multi-instrumentalist Kelly Moran and Grammy-nominated composer and pianist Missy Mazzoli bring their new collaboration to the Barbican's music programme in an evening featuring solo sets from both artists with piano, keyboard and electronics, culminating in the UK premiere performance of two new collaborative pieces by Moran and Mazzoli; one contrasting prepared and unprepared piano and the other written for four hands. Special guest violinist Etienne Abelin will join Missy Mazzoli for part of her set.
Support Acts Announced
Patrick Watson
+ Loney dear
Fri 6 Mar 2020, Barbican Hall, 8pm
Tickets £20 – 25 plus booking fee
Montreal-based singer-songwriter, film composer and pianist Patrick Watson presents material from his latest album Wave (released on 18 October 2019 on Domino/Secret City) to Barbican audiences this March. Here he will be joined by his full band, with whom he has been performing for over a decade.
Watson's music is often described as 'Chamber-folk' which doesn't quite do it justice or 'Indie-pop' which isn't entirely accurate either. He is very diverse musically and has produced lush orchestral pop, experimental junk percussion, mariachi brass and even sci-fi R&B. But whatever mode he's in, Patrick Watson strikes a balance of maximalism and subtlety, with meticulous arrangements supporting his tender songcraft.
In 2007, Patrick Watson and band were recipients of Canada's prestigious Polaris Music Prize for their album Close To Paradise. Outside of his band projects, Watson has composed a number of scores for film and TV, notably for The Walking Dead and Wim Wenders' Everything Will Be Fine.
This evening's support comes from Swedish singer-songwriter and multi-instrumentalist Loney dear aka Emil Svanängen, whose eighth studio album will be released later this year.  
Produced by the Barbican in association with Communion
Nicola Cruz
+ Auntie Flo (Solo Live)
Tue 30 Jun 2020, Barbican Hall, 8pm
Tickets £20 – 25 plus booking fee
Ecuadorian music producer Nicola Cruz makes his Barbican programme debut this June, presenting his latest sonic explorations – a combination of electronic and folkloric, ancestral Latin American music.
The musician is based in Quito, Ecuador, where he crafts his ideas: a futuristic view inspired by different traditions and mysticism. Cruz' creative process is informed by his interest in the roots and rituals of Latin American identity, its rhythms, oral traditions and instruments combined with deep musical synthesis.
His records – Prender el Alma (2015) and Siku (2019) – explore different sides of the being: consciousness and spirituality, the connection with music, the interpretation of certain traditions and chants through modern methods of recording. Nicola Cruz' ever-expanding curiosity of telling new stories and finding sources of inspiration creates a new and immersive audio-visual experience in every show.
Support comes from award-winning London-based Glaswegian DJ, producer and electronic musician Brian d'Souza aka Auntie Flo.  
Produced by the Barbican in association with Village Underground