Press room
Barbican and flipped eye publishing team up for first time for Barbican Young Poets anthology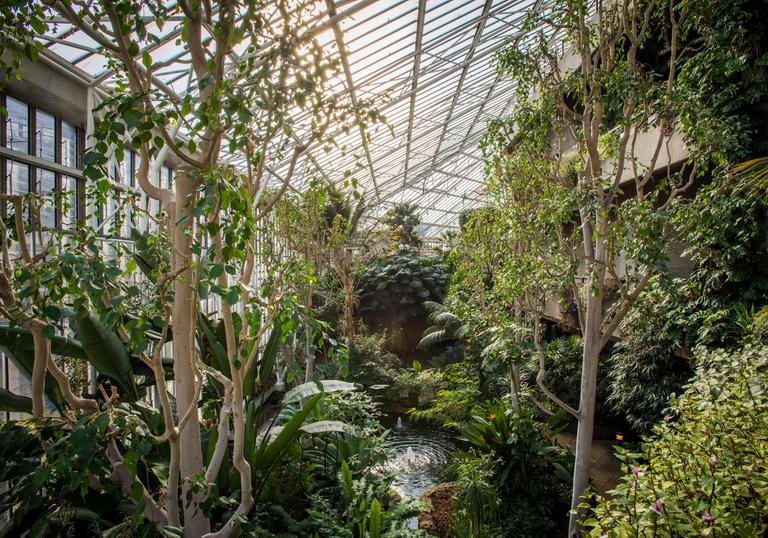 The Barbican today announced that it will publish Articulations for Keeping the Light In, an anthology of intimate and personal poetry written by 23 new and alumni members of its Barbican Young Poets programme in collaboration with flipped eye publishing, a not-for-profit publishing house.
An exclusive edition of the anthology will be published by the Barbican on Sunday 8 May 2022, launched at a free poetry showcase in the Barbican Conservatory. A main edition will be published on Thursday 14 July by flipped eye.
Articulations for Keeping the Light In will explore themes of dreams and memory, as well as scenes of bliss, connection, sex and desire. There are also pieces that hold up a mirror to trauma, brutality, isolation, and the violent realities affecting us and the world now. This is an in-house developed collaboration between the Barbican and flipped eye publishing with the anthology edited by the programme's Artistic Director and Lead Facilitator, Jacob Sam-La Rose, and poet and programme Co-Tutor, Rachel Long.
The anthology includes new poetry written by Oshanti Ahmed, Esme Allman, Mandisa Apena, Rachel Cleverly, Courtney Conrad, Bella Cox, Geraint Ellis, Abena Essah, Rakaya Fetuga, Rosanna Hildyard, Minying Huang, Gabriel Jones, Kerrica Kendall, Rachel Lewis, Cia Mangat, Sarah McCreadie, Shanay Neusum-James, Tasmia Salim, Maeve Slattery, Matt L T Smith, Simran Uppal, Maggie Wang and Jinhao Xie,
Celebrating the launch of the new anthology, the Barbican's poetry showcase on Sunday 8 May 2022 will be free and open to all. This special event will see the poets perform their moving new work in the tropical oasis of the Barbican Conservatory. From this date too, the exclusive edition of the anthology will be on sale in the Barbican Shop.
Jacob Sam-La Rose, flipped eye Senior Editor and Barbican Young Poets Artistic Director and Lead Facilitator, said:
"Barbican Young Poets is a programme that values a wide-ranging body of poetics, celebrating poetry both on the page and in performance with the intention of sidestepping that age-old dichotomy. Having been so heavily invested in the development of the programme and its poets since its inception, I'm excited to have been able to establish this relationship between the programme and flipped eye publishing, a relationship that serves to shine a well-deserved spotlight on the work these poets are doing. The connection between flipped eye and Barbican Young Poets feels like a perfect fit, bearing in mind the principles the programme upholds in nurturing its participants and the strong track record of developmental work flipped eye has. This is a milestone in the programme's history."
Lauren Brown, Creative Learning Producer, Barbican, said:
"We are delighted to be partnering with Flipped Eye Publishing on the Barbican Young Poets 2022 anthology. This new partnership brings exciting potential for the extraordinary work of our young artists to reach even more widely and be rightfully platformed alongside other exceptional poets in the sector. We're also thrilled to be hosting the Barbican Young Poets Showcase in the beautiful surroundings of the Conservatory. This event is a chance to celebrate the hard work and talents of the cohort but to also give audiences a glimpse into the poetic artistry they'll find in the anthology too."
The Barbican's Young Poets are a cohort of 16-30 year olds, both new members as well as poets who have been part of the diverse group for a number of years. Now in its twelfth year, the programme's ambition is to create space for poets to connect and build a community, while supporting the development of their craft and alumni from the programme include Eleanor Penny, Kareem Parkins Brown, Kiran Millwood Hargrave, Victoria Anne Bulley, Amina Jama and Laurie Ogden. This year's programme was changed to a hybrid format to allow remote participation and improved access. Young Poets also have the opportunity not only to perform as part of the showcase but to facilitate, present, or offer an installation of their work. 
Barbican Young Poets Showcase
Sunday 8 May 2022, 2.30pm, Conservatory
Over the past six months, a collective of young and emerging poets and spoken word artists have come together to collaborate and build on their artistry. Join the latest cohort of Barbican Young Poets as they showcase work produced during the 2021-22 programme and launch their anthology: Articulations for Keeping the Light In.