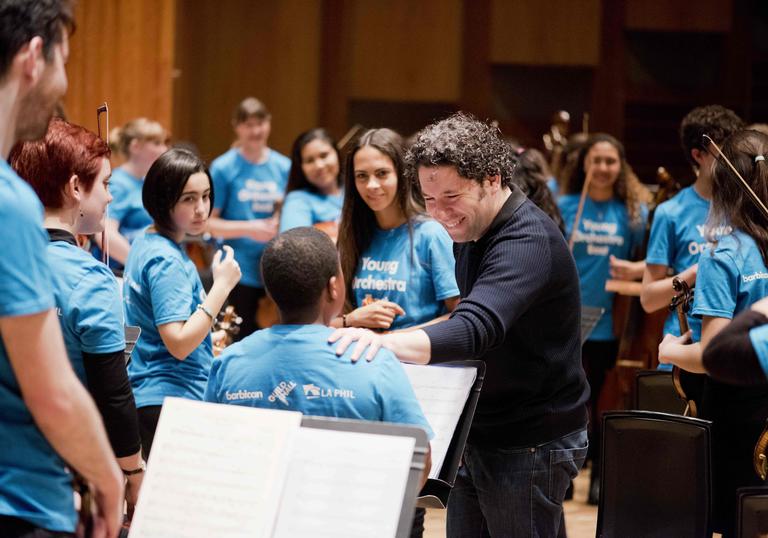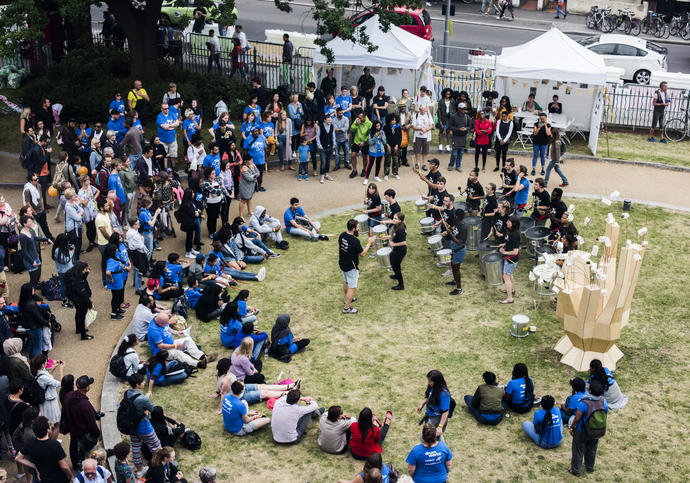 Community Matters
Your support enables us to work with people of all ages and backgrounds to discover their creative voice. We offer development opportunities to those currently underrepresented in the arts world, and connect communities through free events like the annual Walthamstow Garden Party, which attracts more than 30,000 visitors.
When you support the Barbican you're also bringing arts into schools through the Barbican Box programme: last year more than 1,000 students took part, working with their creativity and building skills for life.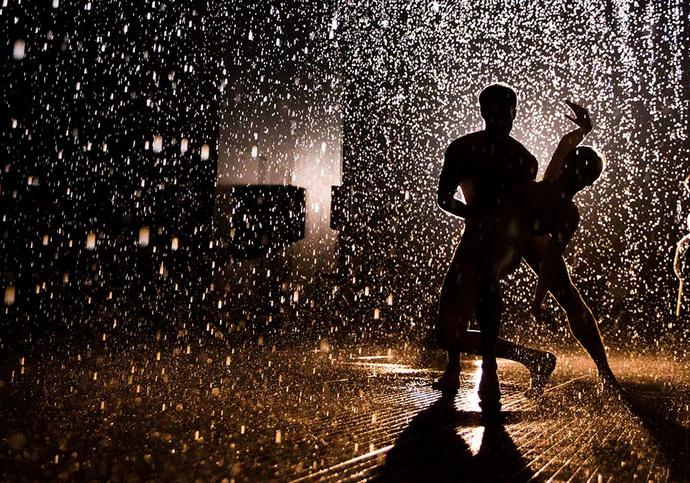 Grow our ambitious programme and bring new work to life
Passionate arts lovers and funders ensure that the Barbican continues to welcome the world's greatest artists. Last year support to the exhibition Basquiat: Boom for Real enabled us to stage the Barbican's most successful exhibition in its 35-year history.
Your support helps also bring new work to life at The Curve, like Richard Mosse's powerful installation Incoming about refugees and migrants, or John Akomfrah's immersive video installation Purple on climate change.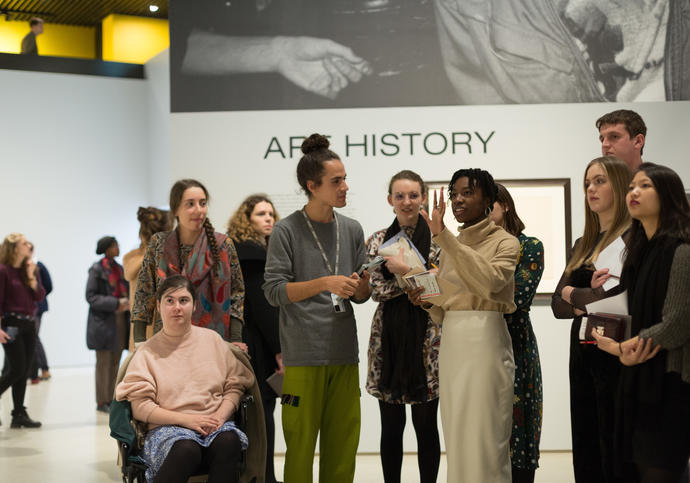 Make the arts more accessible
From community views to our art gallery to relaxed screenings in our cinemas, your contribution helps the Barbican remain open and accessible, including for more than 60,000 young people through our pioneering Young Barbican membership scheme, which offers affordable tickets for 14-25 year olds. 
'Before I started getting involved in projects like the Barbican Box I was really shy and not very confident. But now I am able to ask questions and contribute when I am in a big group.'
A participant in Barbican Box
Watch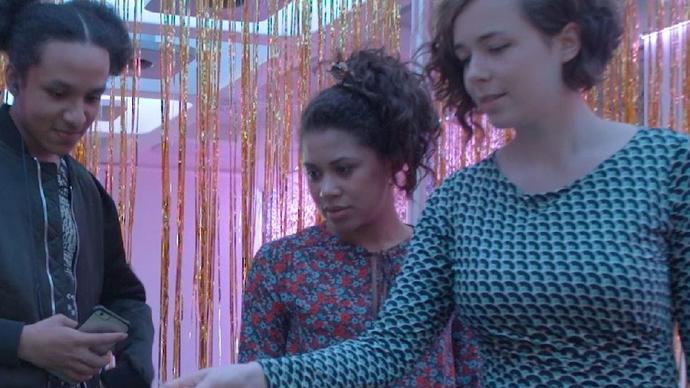 Watch: Celebrating 10 Years of Creative Learning
When we create, we add something new that didn't exist in the world before that moment. 
Learn more about the work and impact of Barbican Guildhall Creative Learning as we celebrate our 10 year anniversary in 2019.