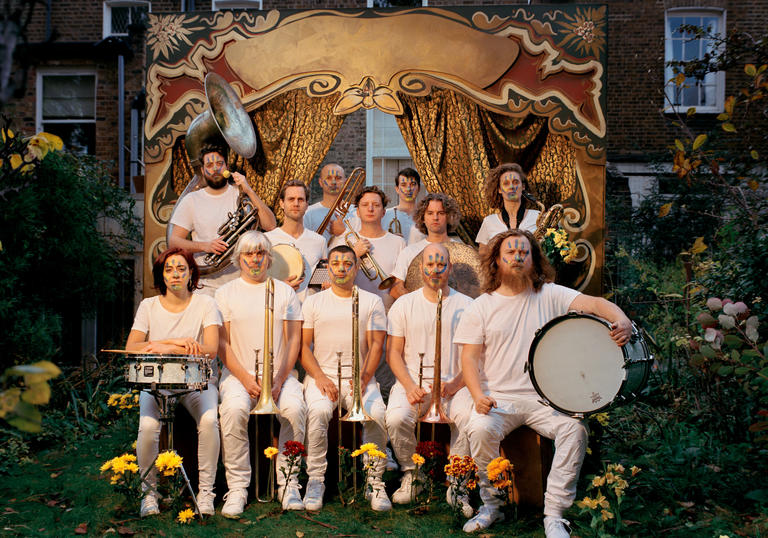 Performers
Hackney Colliery Band
Steve Pretty trumpet, electronics, composition, visuals
Olly Blackman drums, composition
Luke Christie drums, composition
Jonathan Sweeney trombone
Ed Rieband trombone
James Arben tenor saxophone, flute
Roland Parsons trumpet
Ed Ashby tuba, sousaphone
Jeff Miller sousaphone
Guests
Mulatu Astatke vibraphone, Wurlitzer, percussion
Pete Wareham saxophones
Dennis 'funkybone' Rollins trombone
YVA vocals
DJ Yoda turntables, visuals
Rob Auton vocals
Tom Rogerson keyboards
Seb Lee-Delisle laser artist
Gina Southgate painter
Angélique Kidjo vocals (via video)
Roundhouse Choir
Osnat Schmool musical director
Rathi Kumar assistant musical director
David Cumming choir assistant
Roxanne Cavaye choir assistant
Alex Cunnigham
Alex Sewell
Azyba Ellis
Elise Boileau
Ellie Ferrand-Brooke
Ellie Roberts
Eve McQuaid
Hannah Coombes
Indira Lemouchi
Issac Kolapo
Jemima Marie Borges
John Medley-Hallam
Karyma Ellis
Lara Kester
Lauren Dyer
Laurence Morgan
Lily Sellars
Louisa Healey
Lucie Hiron
Luice Wolfman
Mia Chaudhuri-Julyan
Miguel Rivera
Molly Neylan
Molly Shiller
Nicholas Wong
Omar Peracha
Ryan O'Riordan
Solomon Thomas-Lea
Stefania Okereke
Victoria Vickers
Will Young
Join membership for free entry to all exhibitions
New memberships will be extended, so you'll enjoy a full year of benefits when more of the Centre reopens
Discover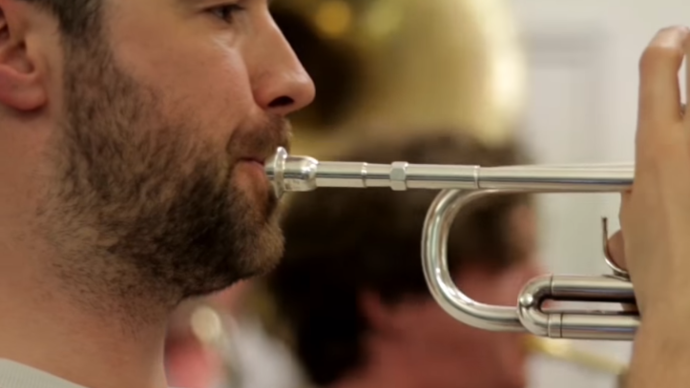 Watch: Live Jazz session with Hackney Colliery Band
Take a look at Hackney's brass pioneers' Live session for Jazz FM, where they play records 'Super Hero Diso' & 'No Diggity'.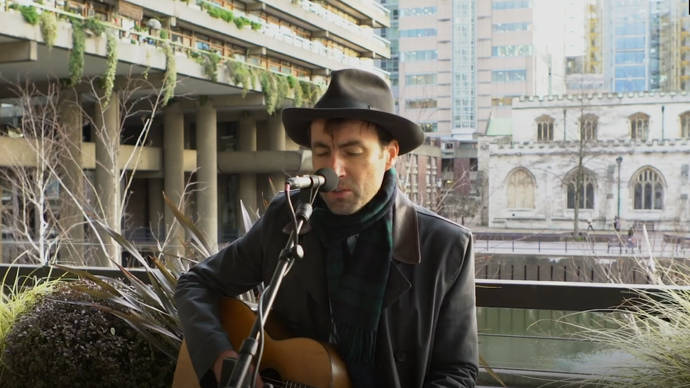 Barbican Sessions: Andrew Bird
For our most recent Barbican Session, multi-instrumentalist, songwriter, and prodigious whistler Andrew Bird performs 'Sisyphus' from his latest album My Finest Work Yet. 
 
Listen: Barbican Recommends
Not sure what to listen to? Every month we update our Barbican Recommends Spotify playlist with what we've been listening to in the office. Expect everything from Actress and Arcade Fire to Kamasi Washington and Omar Souleyman.