BBC Symphony Orchestra/Oramo: Live from the Barbican
Approximate running time: 83 minutes, no interval
Please note all timings are approximate and subject to change. 
This performance is subject to government guidelines.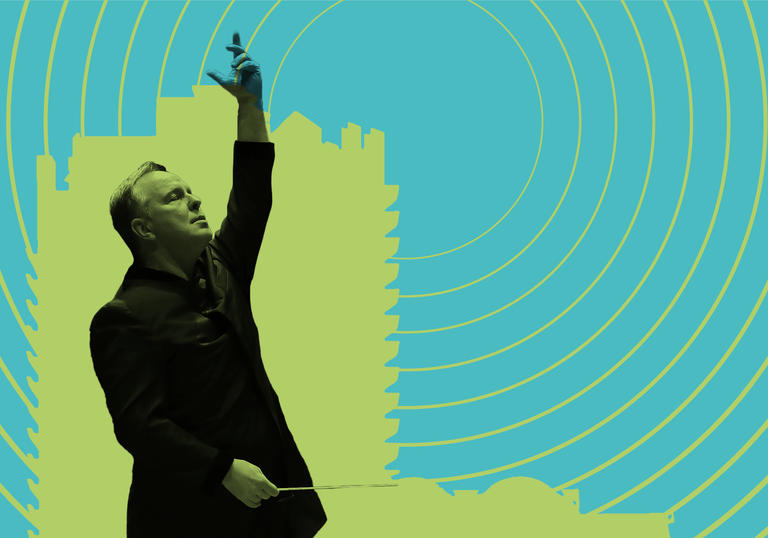 Emotion and angst is at the forefront of tonight's BBC Symphony Orchestra programme, as Harriet Smith explains.
Tonight's concert begins with what is arguably Anna Clyne's most-performed work. Within her Arms is a seminal piece in her musical development for it was the point at which she realised that she was indeed a composer, modestly remarking: 'That is how I like to express myself'. She is British-born but US-based and the commission for this piece came from the Los Angeles Philharmonic's Green Umbrella series for young composers. The medium she chose was 15 strings and music she wrote was initially, she recalls, 'very energetic and chaotic'. All that changed with a phone call and the devastating news that her mother had died unexpectedly. She flew back to England and within a day had recomposed Within her Arms as a heartfelt elegy. There's an unmistakable sense of the music caressing the listener as the string lines move separately yet harmoniously. The medium itself allows both luminosity and in places a sparseness of texture, which makes the passages where the music builds to a peak of intensity, violins high over low-lying drones, all the more heartrending.
For Within her Arms, which is dedicated 'for my mother, with all my love', Anna Clyne has written no note, but simply appended a poem by the Vietnamese Buddhist monk Thích Nhat Hanh:
Earth will keep you tight within her arms dear one – 
So that tomorrow you will be transformed into flowers –     
This flower smiling quietly in this morning field – 
This morning you will weep no more dear one – 
For we have gone through too deep a night.
This morning, yes, this morning, I kneel down on the green grass – 
And I notice your presence.
Flowers, that speak to me in silence.
The message of love and understanding has indeed come.
Of Haydn's 104 symphonies relatively few are in the minor key. That might seem a fairly banal observation, but during this era keys were very much associated with particular moods, and it's no coincidence that many of the minor-key works are products of Haydn's Sturm und Drang style – a term that later became crystallised of works of art involving high emotion – often translated as 'storm and stress'. Haydn's Symphony No 49, written in 1768, is a supreme example of this, for unusually all four of its movements are in F minor, creating a sombre quality that is very potent.  As so often with nicknames, we can't be sure where La Passione comes from but one of the more plausible theories is that it was first performed on Good Friday (hence the Passion reference) at the Eisenstadt Palace of Haydn's patron Prince Esterházy. Certainly, the penitential-sounding opening movement fits that nickname – a large-scale Adagio formed from a theme of just four notes that will reappear in the three remaining movements. Even the brief moments in the major fail to lift the darkness, reminding us that Haydn could give Mozart a run for his money when it came to minor-key angst.
This sits in tremendous contrast to the agitation of the second movement, the theme now given a jagged, almost violent energy. In the Menuet Haydn transforms the theme again, smoothing it out, and the mood lightens temporarily in the F major Trio, though the horn-writing is perilously high-lying. Matters remain dark in the finale – which is terse and unremitting right to the close.
The Finnish composer Magnus Lindberg first made his name as a modernist but his style has evolved in intriguing directions over the decades and crucial in that process have been two major residencies – with the New York Philharmonic and the London Philharmonic Orchestra. Accused was co-commissioned by the latter together with the Gothenburg and Toronto Symphony orchestras, Radio France, the Cleveland Orchestra and Carnegie Hall. It was premiered in London in 2015 but Lindberg has since revised it – working closely with tonight's conductor and soprano soloist, Sakari Oramo and Anu Komsi.  Tonight marks the world premiere of the version for voice and chamber orchestra. For the soprano soloist the work is demanding in the extreme, not only technically but also in having to switch language and to convey the characters of questioners and victims with equal feeling. 
As the title indicates, the subject matter of Accused juxtaposes different moments of interrogation through history. The first text is in French and takes us back in time to 1791; it portrays the interrogation of Mme Théroigne de Méricourt in an Austrian prison following her actions during the French Revolution. She was a remarkable figure – a singer and a strong advocate of revolution, though she paid a heavy price, being incarcerated, declared insane and eventually dying in 1817. The second text is in German and transports us to a Stasi interrogation of an unnamed citizen in East Germany during the 1960s; Lindberg emphasises the contrast between questioner and victim through the contrasting music – by turns aggressive more gently melodic. The third section is in English and the action takes place in 2013, where an American hacker named Adrian Lamo is being 'interviewed' – he infamously revealed that former PFC Manning had divulged much sensitive information to Wikileaks. In Accused the questioner is given the vast majority of the text and it's only near the end that the interrogatee rises from submission for one last outburst. 
© Harriet Smith
Approximate running time: 83 minutes, no interval
Please note all timings are approximate and subject to change. 
This performance is subject to government guidelines.
Programme and performers
Anna Clyne Within her Arms
Joseph Haydn Symphony No 49, La Passione
Magnus Lindberg Accused (world premiere of chamber version)
Anu Komsi soprano
Sakari Oramo conductor
BBC Symphony Orchestra
Anu Komsi continues to be praised for her versatile musicianship and her dynamic coloratura voice. 
Equally at home on both opera and concert stages, Anu Komsi has performed a wide opera repertoire in leading opera houses, as well as with numerous major orchestras. 
In addition, she is a versatile recitalist and chamber musician with a repertoire ranging from Renaissance to contemporary music.
George Benjamin, Kaija Saariaho, Esa-Pekka Salonen, Jukka Tiensuu, Jonathan Harvey, James Dillon, Kimmo Hakola and Heinz-Juhani Hofmann are amongst the composers who have written music for Komsi's voice.
For many years Anu Komsi was director of the opera festival Kokkola. In summer 2017 this successful collaboration found its concluding highlight in the widely acclaimed production of Giacomo Meyerbeer's L'ètoile du nord, in which Anu Komsi sang the leading role of Cathérine.
Future concert engagements include Helsinki Festival, Finnish RSO, Royal Stockholm Philharmonic Orchestra, Finnish National Opera and Wiener Konzerthaus. 
 
Sakari Oramo is Chief Conductor of both the BBC Symphony and Royal Stockholm Philharmonic orchestras. He was Music Director of the City of Birmingham Symphony Orchestra between 1998 and 2008 and has served as the Finnish Radio Symphony Orchestra's Honorary Conductor since 2012, following a decade as its Chief Conductor.
Guest engagements during the 2019–20 season included returns to the Finnish Radio Symphony Orchestra, Deutsches Symphonie-Orchester Berlin and Orchestre de Paris. Other recent highlights include concerts with the Berlin, Czech, New York and Vienna Philharmonic orchestras, Boston Symphony Orchestra and Staatskapelle Dresden.
The 2020–21 season will be his seventh with the BBC SO and his 13th and final season as Chief Conductor of the RSPO. With both orchestras he continues to champion new and rarely performed works.
Recent recordings with the BBC SO include William Alwyn's opera Miss Julie, Ethel Smyth's Mass in D (plus the overture to her opera The Wreckers), orchestral works by Sibelius, Rachmaninov's Piano Concertos Nos 2 and 3 with Yevgeny Sudbin and Florent Schmitt's Symphony No 2 and Antoine et Cléopâtre suites.
 
The BBC Symphony Orchestra has been at the heart of British musical life since it was founded in 1930. 
In addition to performances with Chief Conductor Sakari Oramo, Principal Guest Conductor Dalia Stasevska and Creative Artist in Association Jules Buckley, the BBC SO works regularly with Semyon Bychkov, holder of the Günter Wand Conducting Chair, and Conductor Laureate Sir Andrew Davis.
The BBC SO performs an annual season of concerts at the Barbican, where it is Associate Orchestra, and is glad to be part of Live from the Barbican, a series of concerts streamed live from the Barbican Hall this autumn. Its commitment to contemporary music is demonstrated by a range of premieres each season, as well as Total Immersion days devoted to specific composers or themes. The vast majority of its performances are broadcast on BBC Radio 3 and available for 30 days afterwards on BBC Sounds.
As part of Get Involved, the BBC Symphony Orchestra and Chorus, alongside the BBC Concert Orchestra, BBC Singers and BBC Proms, offer family concerts and innovative education work, and in recent months they have been closely involved with the BBC's Ten Pieces, Proms at Home and Connecting the Dots initiatives.  
Concerts on demand the cosmos with professor brian cox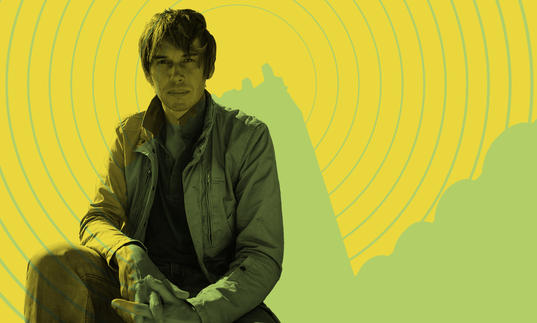 The Cosmos with Professor Brian Cox & BBC SO
Concerts On Demand
Location
The Barbican Hall is located within the main Barbican building. Head to Level G and follow the signs to find your seating level. 
Address
Barbican Centre
Silk Street, London
EC2Y 8DS
Public transport
​​​​​​​The Barbican is widely accessible by bus, tube, train and by foot or bicycle. Plan your journey and find more route information in 'Your Visit' or book your car parking space in advance.
We've plenty of places for you to relax and replenish, from coffee and cake to wood-fired pizzas and full pre-theatre menus
Mobility
Spaces for wheelchair users in row U at the rear of the stalls (up to sixteen, depth of row 180cm) and the back row of the circle (four), both with fold-down companion seats. Some seats in row S of the stalls for people with very limited mobility.
Assistance dogs
Assistance dogs may be taken into the concert hall where there are a limited number of suitable seats in row G of the stalls. If you prefer, you may leave your dog with a member of the cloakroom staff during the performance.
Hearing facility
There is an induction loop in the concert hall. You can use this by adjusting your hearing aid to the 'T' setting.
Free large-print programmes
These are available for most of our concerts. Please contact [email protected] at least a week beforehand, to prebook a large-print programmme.
For more access information, please visit our Accessibility section.