Milton Court at 10
Celebrating a decade of Milton Court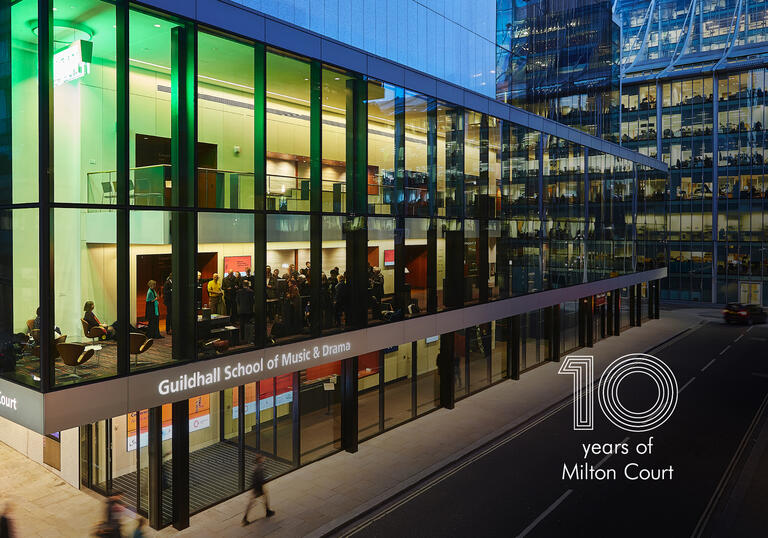 Join Guildhall School of Music & Drama and friends in Autumn 2023 to celebrate Milton Court's 10-year contribution to the cultural life of the School, the Barbican and London.
Milton Court opened its doors in 2013, adding three world-class venues to Guildhall School's existing facilities. Extraordinary performances take place in the building's Theatre, Studio Theatre and Concert Hall – the largest conservatoire concert hall in London, showcasing state-of-the-art acoustics and technical facilities.
Barbican associate ensembles regularly appear on the Milton Court stage, including the Britten Sinfonia, Academy of Ancient Music and Australian Chamber Orchestra, the Barbican's International Associate Ensemble at Milton Court.
Each year an eminent musician is celebrated as Milton Court Artist-in-Residence, currently clarinettist Anthony McGill, who follows recent residencies by baritone Roderick Williams (2018–19), trumpeter Alison Balsom (2019–20) and percussionist & Djembe player Yahael Camara Onono (2022–23).