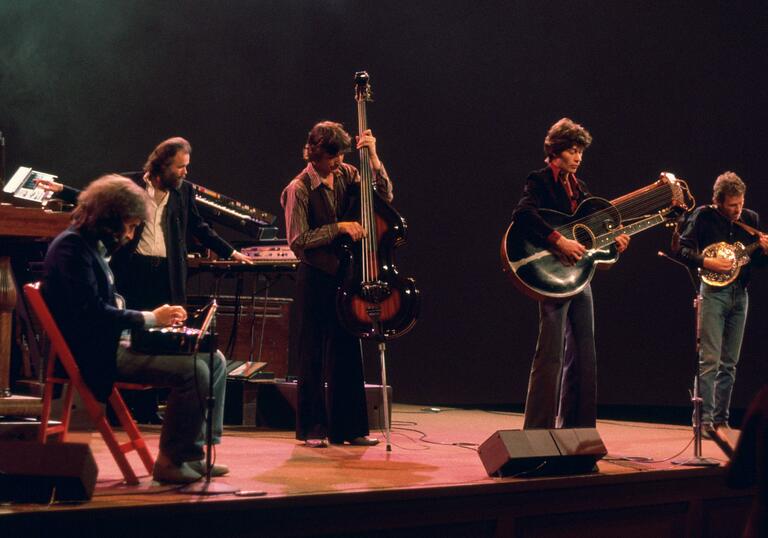 Booking fees
£1.50 booking fee per online/phone transaction.
No fee when tickets are booked in person.
Booking fees are per transaction and not per ticket. If your booking contains several events the highest booking fee will apply. The booking fee may be reduced on certain events. Members do not pay booking fees.
Enjoy delicious food at the Sculpture Court
We've got brilliant fresh food especially available for the Outdoor Cinema from Copper Rattle, Toum & Tahini and Kichiya Pastries (photos in the image gallery above)
Copper Rattle bring their delicious gourmet hot dogs, in meat and vegan options, topped with mayo, mustard and/or ketchup and finished with crispy onions. Plus, there'll be hot and salty freshly-popped popcorn
Toum & Tahini have two tasty versions of their fatteh – 8-hour stewed chicken, or Syrian 'Sofra' chickpeas, served with chopped bread, garlic tahini yoghurt, olive oil and pine nuts, alongside Moutabal, a smoked aubergine dip
Kichiya Pastries offer the perfect Japanese desserts, with Dorayaki Matcha Ice cream, Dorayaki and Azuki cream, Soufflé Cheese-cake, Iced Matcha Latte and scoops of ice cream
Enjoy a free drink courtesy of Campari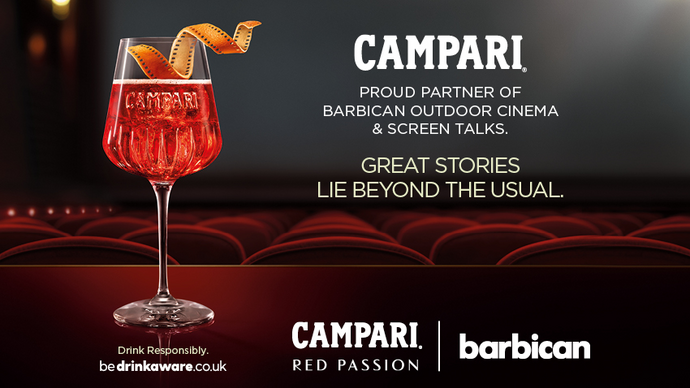 A free cocktail courtesy of Campari
Enjoy a complimentary Campari Spritz or Crodino non-alcoholic aperitivo with every ticket purchased, courtesy of our official drinks sponsor Campari.
Event information
Information might change closer to the events taking place, so it's worth double checking nearer the time, and we'll be in touch with the most important information before your screening. 
Coming to the screening 
It's first come, first served with seating – you can claim your seats up to an hour before the screening. Seat pads are available, although you're welcome to bring your own if you prefer to, or to be extra comfy.
 
You'll be given a pair of headphones to listen to the film through; there won't be any speakers outside. You'll collect these on arrival and hand them in on the way back. 
We can't provide blankets, but we advise you to bring one along, as well as a jacket or coat and anything else you'd like to have with you after sundown, as it'll get chilly.
 
Please don't bring large bags or lots of stuff with you, as there's no cloakroom available.
 
Come in up to 15 minutes after the advertised start time. Staff members are there to help you find an available seat. If you arrive late, you'll be missing the film – we're punctual!
You're free to take pictures of the screening area until the film begins, but after that, please don't take photo or video once the film has started - the same piracy rules apply as they would for an indoor cinema. Also, please respect the privacy of our residents and your fellow audience members. 
Food and drink
Food and drink is available to purchase on site. Only drink purchased on site can be consumed at the Outdoor Cinema. Glass bottles aren't allowed for the safety of you and fellow audience members.
Access
Outdoor Cinema is wheelchair accessible: there is a ramp leading to the screening area. Please let us know in advance if you need assistance by emailing us at [email protected].
Assistance dogs are welcomed (but no pets, sorry!)
If there's rain 
We're at the mercy of the British summer. If the forecast looks like rain, we recommend you bring waterproof clothing. We'd ask you not to bring umbrellas though, so the person behind can still enjoy the film. 
We'll cancel and refund if the weather is deemed to be extreme or unsafe. If that happens, you'll receive an email from us. 
Finding the Sculpture Court
Just arrive through our main entrance and the Sculpture Court is up on level 3, just outside the Art Gallery. If you're unfamiliar with our venue, don't worry – we'll provide directions on how to get here nearer the time. 
Finally, we'd ask you to remember that the Outdoor Cinema is in a residential area, so we'd kindly ask you to be as quiet as possible when you're leaving. 
See more art, music, film and theatre for less
Enjoy free entry to all exhibitions, discounts, no booking fees, priority booking, Members' events, our Members' Lounge and more (T&Cs apply)