In The Moment: The Art of Music Photography
Mondays, Wednesdays, Fridays 9.30am-5.30pm
Tuesdays & Thursdays 9.30am-7.30pm
Saturdays 9.30am-4pm
Closed Sundays and bank holidays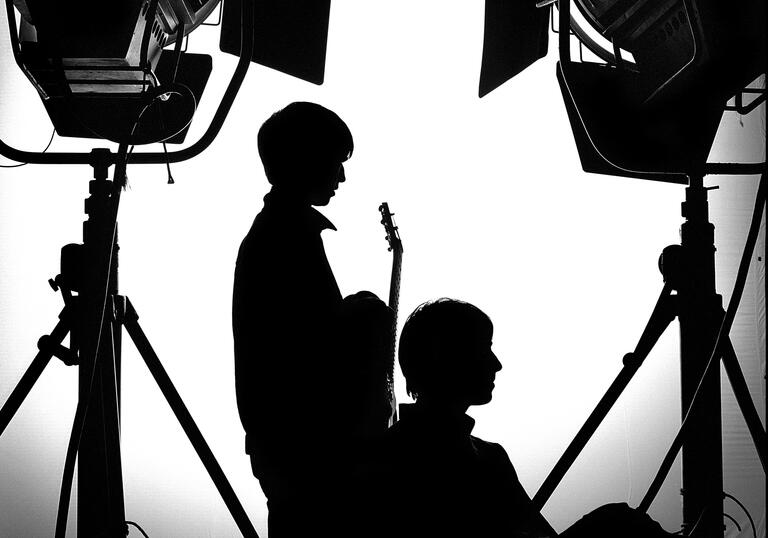 This exhibition chronicles the evolution of music photography over the last 70 years. It showcases iconic rock and roll images and the photographers who shot them.
Be it the magical atmosphere of a live gig, defining sessions in the recording studio or candid behind-the-scenes reportage, great photography distils decisive moments for all to see and feel.
To mark its 25th year as a unique collective of music photographers Rockarchive.com is proud to present In The Moment: The Art of Music Photography. 
Highlights include Michael Putland's thrilling shot of Pete Townshend's guitar being thrown through the air whilst The Who performed at Madison Square Garden in 1979, Jill Furmanovsky's evocative silhouette of Oasis captured during the making of their video for Wonderwall in 1995, and a contact sheet of photographs taken by Brian Duffy during David Bowie's historic Aladdin Sane album cover shoot in 1973.
We hope you enjoy the exhibition and find it interesting and informative. If you would like to find out more about Rockarchive.com or buy any of the prints featured, please visit www.rockarchive.com.
 
This exhibition is free and there is no need to book. It is open during Barbican Library opening hours:
Mondays, Wednesdays, Fridays: 9.30am-5.30pm
Tuesdays, Thursdays: 9.30am-7.30pm
Saturdays: 9.30am-4pm
Closed on Sundays and bank holidays including Saturday 8 April.
Location
The Barbican Libraries are located on Level 2 within the Barbican. They can be accessed from the main building via stairs or lifts from Level G or via Frobisher Crescent from the highwalks.
Address
Level 2, Barbican Centre
Silk Street, London
EC2Y 8DS
Public transport
The Barbican is widely accessible by bus, tube, train and by foot or bicycle. Plan your journey and find more route information in 'Your Visit' or book your car parking space in advance.