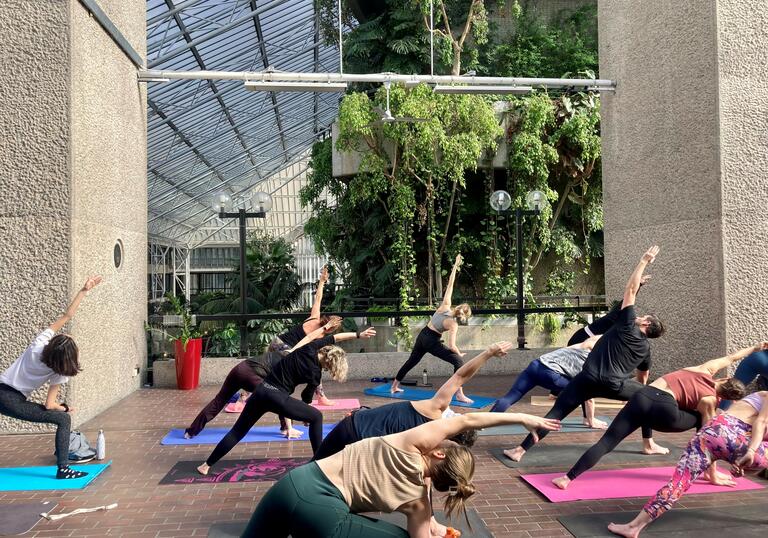 Recharge and connect with nature at a Yoga class in our Conservatory hosted in collaboration with Triyoga. 
Led by instructor Jediah Page, this serene hatha class will incorporate asana, pranayama and kriya to gently welcome your mind, body and soul to the new season. Amongst the beautiful greenery of the Conservatory, you will be encouraged to explore stillness, awareness and energy as we progress into the next phase of the year and celebrate the autumnal equinox.
After the class, you'll have time to enjoy our hidden tropical oasis with a complimentary herbal tea or coffee.
There are 30 spaces in the class and it is suitable for all experience levels. Please remember to bring your own yoga mat. 
Why not make a day of it by exploring Carolee Schneemann: Body Politics in the Art Gallery after the class? Just remember to pre-book your free gallery ticket online. 
All arts. All year. One gift.
Give a year of unforgettable art, music, film and theatre with Gift Membership. Plus, they can choose their own start date.
Members barbican to historic charterhouse photo walk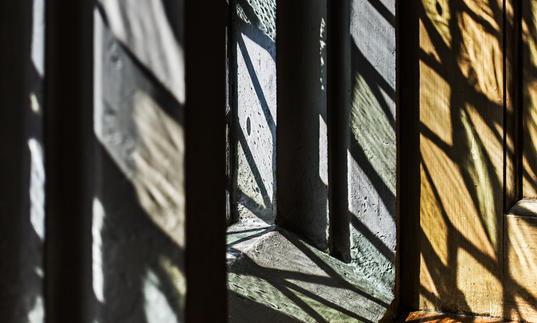 Members' Barbican to Historic Charterhouse Photo Walk
Members' Event
Barbican members architecture photo walk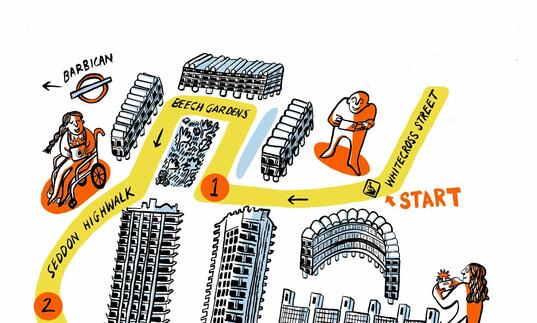 Self-guided Architecture Photo Walk
Member's Event
Members screenings