Eyes as Big as Plates: Instagram Live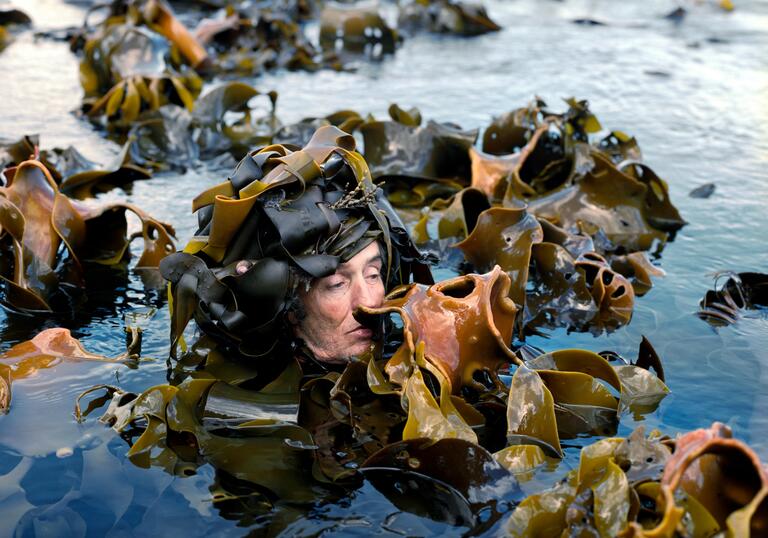 Join artists Riitta Ikonen and Karoline Hjorth, the duo behind Eyes as Big as Plates, as they discuss their practice and upcoming collaborations with biosphere reserves around the world.
Ever wondered the best way to arrange moss around someone's ear? How to keep camera equipment dry whilst travelling in a dinghy? How to approach strangers with wire? Find out the answers to these questions, and more, as Riitta and Karoline discuss their next adventure with UNESCO's biosphere reserves across the globe, and their process when working with strangers and natural materials.
Hosted by Barbican curator, Patrick Moran and multi-artist, Ian Wright, this Instagram Live conversation gives viewers the opportunity to ask questions and gain access to tips, ideas and insights from contributors to the Our Time on Earth exhibition. 
Follow us at @BarbicanCentre on Instagram to watch this conversation on Thu 25 Aug, 19:30 (UK time)