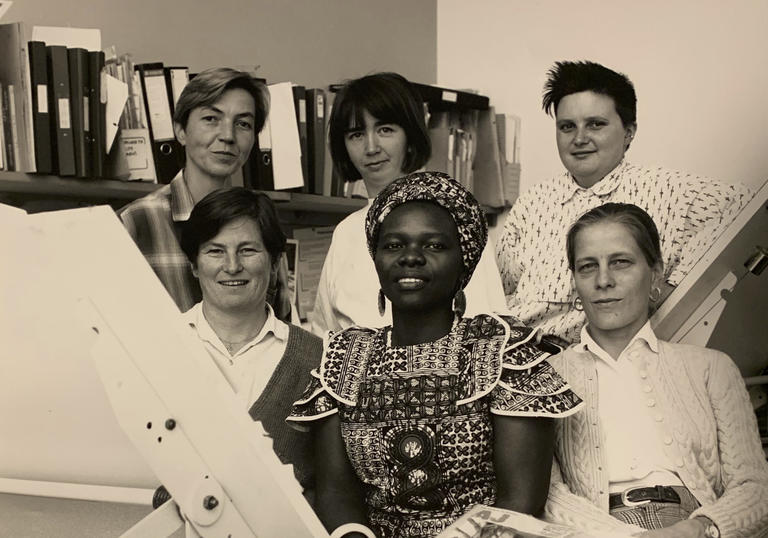 Course information
Eligibility 
Participants must be aged 18+ and have sufficient English language skills to cope with course demands.
Who is the course for?
•    Anyone interested in architecture or design and looking to gain more knowledge in those fields. 
•    No prior knowledge or training in architecture or design is necessary, those new to the subject are encouraged to join. 
What can I expect to learn?
•    Gain an understanding of the key role women have had in shaping our environment through architecture from the mid to late 20th century 
•    Become familiar with a number of influential buildings designed by female architects
•    Learn about the contemporary scene and a number of emerging female practitioners
•    Examine the role of architecture as a profession
•    Locate different architectural narratives in different parts of the world
•    Understand how architecture can be thought of in an expanded way beyond the design of buildings  
•    Understand the challenges women face as architects and the counter movements that have emerged  
Themes such as collaboration, resistance and power will frame the sessions, demonstrating the multiple ways in which women have contributed to design
About the Course Tutor
The course has been developed and is led by Dr Jane Hall.
Dr Jane Hall is the inaugural recipient of the British Council Lina Bo Bardi Fellowship (2013) and founding member of the London architecture collective Assemble, who won the Turner Prize in 2015.
After studying architecture at Cambridge University, Jane completed a PhD at the Royal College of Art (2018), where her research looked at the legacy of modernist architects working in both Brazil and the UK. Her particular focus is on interdisciplinary practice between artists and architects, and the emergence of alternative models for architectural design.
Jane is the author of books Breaking Ground, Architecture by Women (Phaidon, 2019) and the forthcoming title Woman Made (Phaidon, 2021).