Guildhall Studio Orchestra
The Great British Songbook: The Beatles Reimagined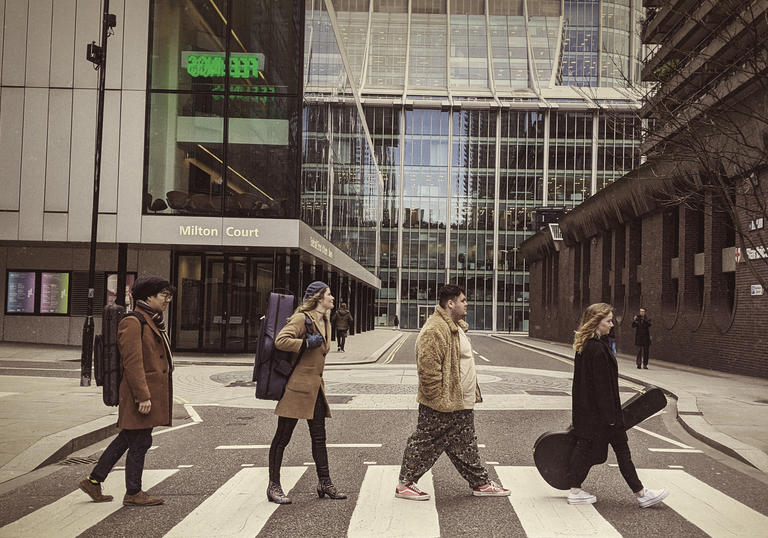 Guildhall musicians draw upon the legacy of the Lennon and McCartney songbook in this broadcast celebrating Guildhall alumnus Sir George Martin's pivotal role in the creation of these timeless songs.
This free concert broadcast – performed by the Guildhall Studio Orchestra and presented by BBC Radio 3's Jumoké Fashola – features arrangements by Guildhall's Head of Jazz Malcolm Edmonstone which were originally commissioned by BBC Radio 2 for Friday Night is Music Night.
The exciting line up includes reworkings of hits such as In My Life, Come Together and Here Comes the Sun, performed with outstanding Guildhall jazz vocal soloists.
To allow for social distancing, the musicians' performances will take place simultaneously across three different venues, and synced using the School's groundbreaking low latency Dante network.
Performers
Guildhall Studio Orchestra
Malcolm Edmonstone
director