The Gold Medal 2021
Guildhall's most prestigious prize for musicians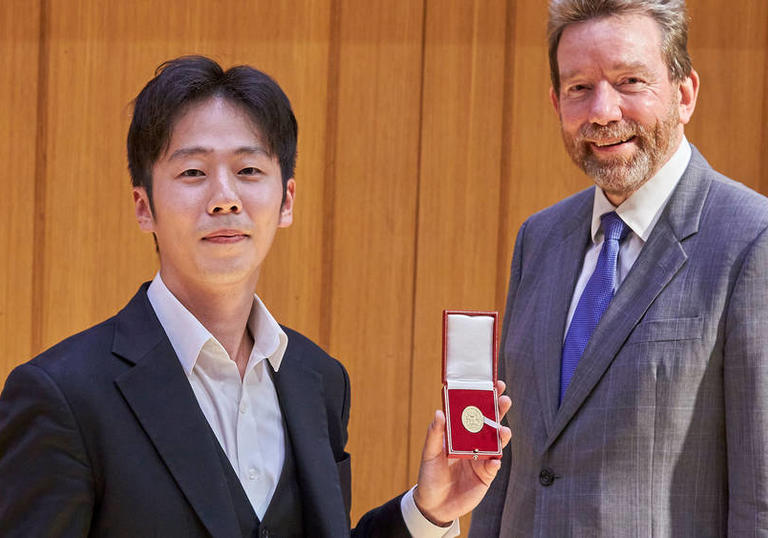 The final of Guildhall School's most prestigious music prize, offering the chance to enjoy an online broadcast of songs and arias performed by four outstanding Guildhall vocalists. 
Guildhall School's premier music prize was founded in 1915 and since the 1950s it has been open to singers and instrumentalists in alternate years. This year it's the turn of the singers, who will perform with piano and with Guildhall Symphony Orchestra conducted by Natalie Murray Beale.
Previous winners of the Gold Medal include Jacqueline du Pré (1960), Tasmin Little (1986) and Sir Bryn Terfel (1989).
Finalists:
Thando Mjandana tenor
Songs and arias by Bellini, Mbeki Mbali, Leoncavallo, Donizetti and Mozart
Laura Lolita Perešivana soprano
Songs and arias by Jake Heggie, R. Schumann, Vītols, Rachmaninov, Alyabyev, Handel and Rossini
Olivia Boen soprano
Songs and arias by Messiaen, Marx, Maconchy, Rachmaninov, Leoncavallo, R. Strauss and Carlisle Floyd
Tom Mole baritone
Songs and arias by Rachmaninov, Wolf, Finzi, Moss, Stravinsky, Verdi and Bizet
Performers
Laura Lolita Perešivana
soprano
Guildhall Symphony Orchestra
Natalie Murray Beale
conductor
Jury
Professor Jonathan Vaughan
Vice-Principal & Director of Music, Guildhall School
Huw Humphreys
Head of Classical Music, Barbican
Jordan de Souza
conductor
Natalie Murray Beale
Gold Medal Final conductor