Rose Wylie in conversation with Charlotte Flint
This is a live online event. Please book for more details. Information on how to join will be sent out ahead of the event.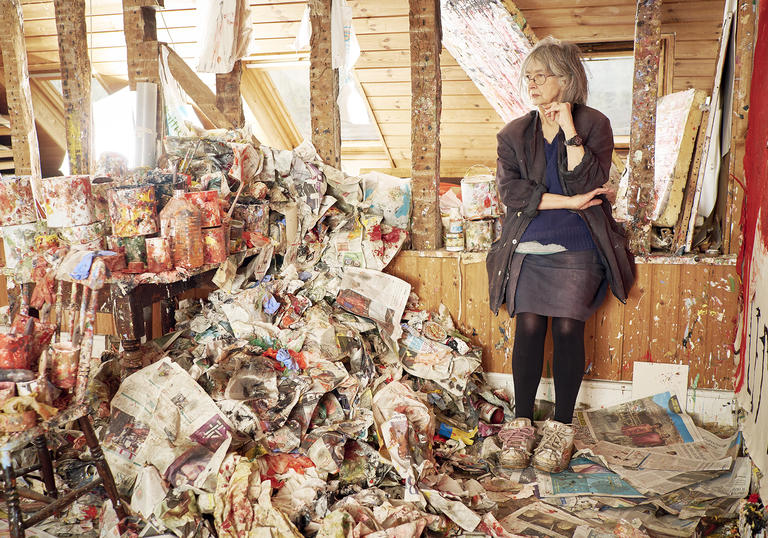 Join artist Rose Wylie for an online conversation with Curatorial Assistant Charlotte Flint. 
The two will explore Wylie's artistic practice, her different inspirations and how her work echoes Dubuffet's playful spirit.
This event has been programmed to coincide with Jean Dubuffet: Brutal Beauty, an exhibition celebrating French artist Jean Dubuffet (1901-1985), one of the most singular and provocative voices in postwar modern art.
This is a live online event. Please book for more details. Information on how to join will be sent out in the week before the event.
Drawing from such wide-ranging cultural arenas as film, fashion photography, literature, mythology, history, news images, sports, high street images and things around her, British artist Rose Wylie (b. 1934) paints colourful and exuberant compositions that are uniquely recognizable. Wylie's works make use of an inclusive visual lexicon, the directness of ancient and cartoonish figures, and a flattened perspective, while simultaneously betraying a deep awareness of art history and painterly conventions. 
Wylie studied at Folkestone and Dover School of Art, Kent, and the Royal College of Art, London, graduating in 1981. The artist's first solo exhibition took place in 1985 at the Trinity Arts Centre, in Kent. Rose Wylie: where i am, the artist's first solo museum presentation in the United States, was on view in 2020 at the Aspen Art Museum in Colorado and she has had recent solo presentations at The Gallery at Windsor, Vero Beach, Florida (2020); Centro de Arte Contemporáneo de Málaga (2018); Serpentine Sackler Gallery, London (2017); Turner Contemporary, Margate (2016) and Chapter, Cardiff (2016) among many others. The solo exhibition Hullo Hullo Following-on is on view at the Hangaram Art Museum in Seoul, South Korea until2021. A solo exhibition of the artist's work is also currently on view at the Museum Langmatt, Baden, Switzerland until 24 May  2021. Rose Wylie: Which One will open at David Zwirner Gallery, New York, on 6 May 2021. Wylie's work can also be found in prominent collections throughout the United States, Europe, and Asia. Wylie is the recipient of the John Moores Painting Prize, presented by the Walker Art Gallery, Liverpool (2014); and the Royal Academy of Arts' Charles Wollaston Award (2015). The same year she was also elected as a Senior Royal Academician.
Charlotte Flint is a Curatorial Assistant at the Barbican Art Gallery, where she has worked on Jean Dubuffet: Brutal Beauty (2021), Toyin Ojih Odutola: A Countervailing Theory (2020), Lee Krasner: Living Colour (2019) and Another Kind of Life: Photography on the Margins (2018). Prior to joining the Barbican, she worked at the Victoria & Albert Museum, London, as an Assistant Curator, and at the Hayward Gallery, London.
Jean dubuffet brutal beauty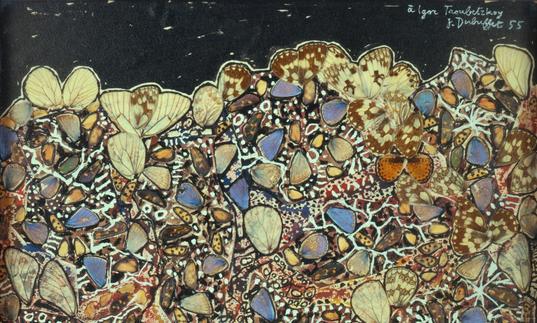 Lindsey mendick in conversation with charlotte flint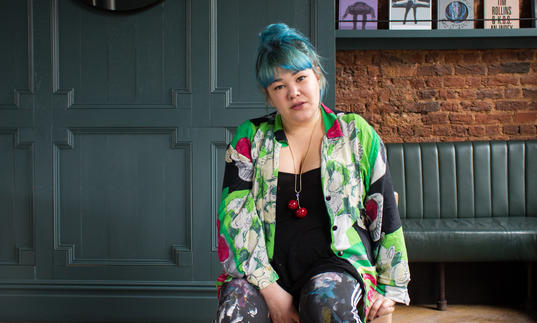 Lindsey Mendick in conversation with Charlotte Flint
Brutal beauty the art and life of jean dubuffet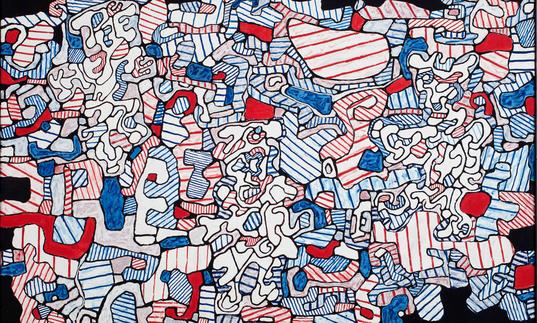 Brutal Beauty: The Art and Life of Jean Dubuffet