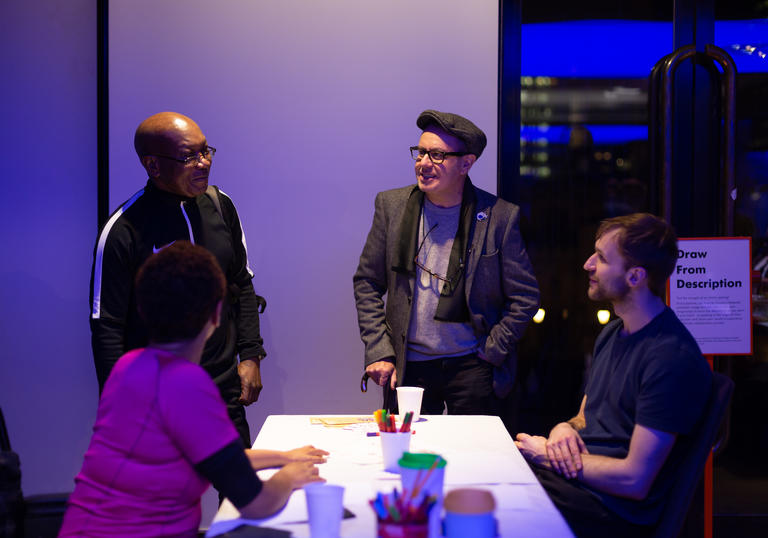 About Headway East London
Headway East London is an award-winning charity supporting people affected by brain injury. Working across 13 boroughs they deliver services and support to nearly 200 survivors and family members each week. They believe that every person in their community has something to contribute to their work and wider society, and all of their services are designed to encourage co-production, respect, and empowerment. Their onsite art studio, Submit to Love, supports artists to work collectively in an open studio environment and help bring out the best in each other. They champion the notion that art is for everyone, and their studio mission is "discovery through art".
Discover our online Community Views
Explore a collection of activities and resources, co-produced by Headway East London, inspired by Jean Dubuffet.
With thanks