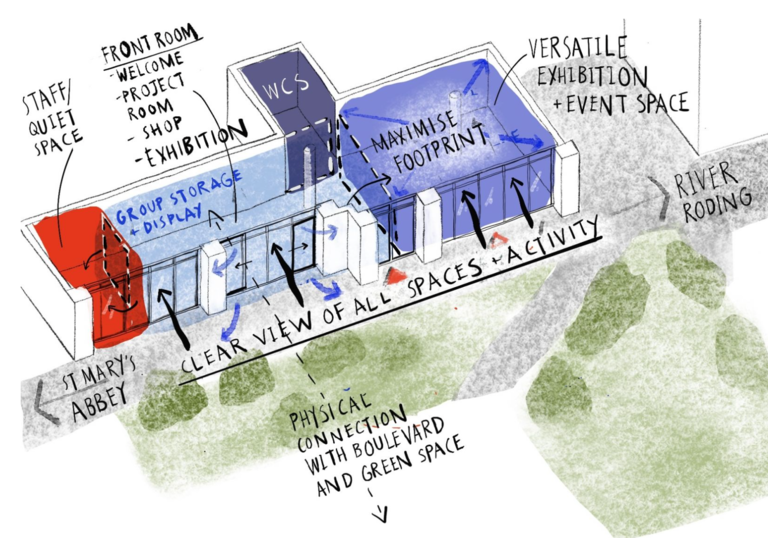 Join the East End Women's Museum, the DisOrdinary Architecture project and Manalo & White for workshops exploring how an accessible museum might look - in terms of both building and website design. 
Discussions will be about access and inclusion in the widest sense – not just about functional accessibility, but rather about taking the opportunity to rethink conventional assumptions.  We ask what a different kind of community-based museum could be like; what sorts of things 'deserve' to be collected; what kinds of stories need to be told and preserved; and what formats and spaces can open up collections to everyone.
The workshops are particularly aimed at disabled women, and women from other under-represented groups, who live in London's East End, and at those interested in making more accessible archive and exhibition spaces. The first event will be face-to-face and focuses on physical spaces; the second will be online and explores web-based accessibility and inclusion.
Participants are welcome to attend both, or to choose one.
East End Women's Museum (EEWM) is an expanding project dedicated to telling powerful stories of east London women. The project wants to better represent hidden lives, challenge gender inequalities and stereotypes, and empower women and girls to share their stories and find their own voices. As well as developing an online space East End Women's Museum are also creating a new building in Barking, opening in 2022, designed by architects Manalo and White. As such, it is an important contemporary example of re-imagining spaces from a feminist design perspective.
If you have any questions about the accessibility of the venue or have any special requirements, please contact our Box Office for support by emailing [email protected] or call 020 3855 4745 (Mon - Fri 1-4pm). 
How we live now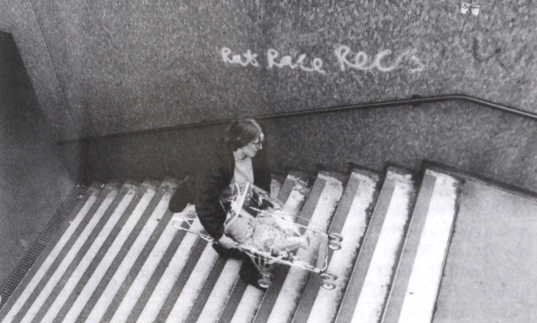 How We Live Now: Reimagining Spaces with Matrix Feminist Design Co-operative
Location
The Frobisher Rooms are located on Level 4 in the main Barbican building and can be accessed by lift or stairs from Level G. 
Address
Level 4,
Barbican Centre
Silk Street, London
EC2Y 8DS
Public transport
The Barbican is widely accessible by bus, tube, train and by foot or bicycle. Plan your journey and find more route information in 'Your Visit' or book your car parking space in advance.
We've plenty of places for you to relax and replenish, from coffee and cake to wood-fired pizzas and full pre-theatre menus