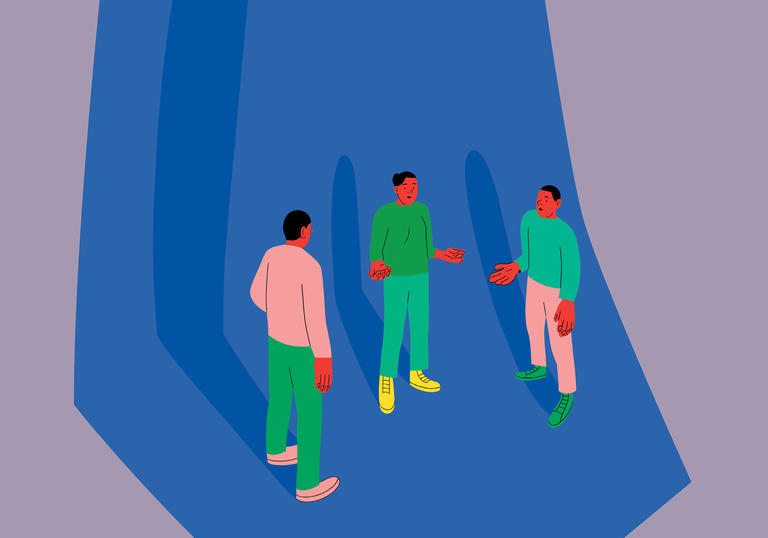 The Programme
Mon 27 Sep (streaming now)
Roger Robinson and Suzanne Alleyne in conversation
8pm - 9.15pm BST (1pm - 2.15 pm MDT*)
Two friends, TS Eliot prize-winning poet Roger Robinson and cultural thinker and researcher Suzanne Alleyne ask: why do we need to talk about power? Touching on themes of empathy, influence and race, this intimate conversation unpacks Alleyne's research into the subject, and establishes the threads of conversations we'll explore together over the next few days. 
Tue 28 Sep (streaming now)
Inside Out: Your brain and power
4pm - 5.15pm BST (9am - 10.15am MDT*) 
Speakers: Suzanne Alleyne and Professor Lisa Feldman Barrett 
If we want to think about power, then we have to think about how our brains make sense of the world. In this conversation with Professor Lisa Feldman Barrett -- among the top one percent most cited scientists in the world for her revolutionary research in psychology and neuroscience -- we navigate the links between our brain and the daily interactions which shape our lives. 
Margaret Atwood and Suzanne Alleyne in conversation 
8pm - 8.45 pm BST (1 pm - 1:45 pm MDT*)
Writer Margaret Atwood joins Suzanne Alleyne to talk about the power of power. Join us for this intimate and wide-ranging conversation with the Canadian writer. Please note that this event is pre-recorded so there will be no Q&A.
Wed 29 Sep (streaming now)
Flipping the lens on power
4pm - 5.30pm BST (9am - 10.30am MDT*)
Chair: Suzanne Alleyne
Panel: Dr Cynthia Wesley-Esquimaux, Howard Jang and Ry Moran
What can we learn about power from an indigenous perspective? And what might this show us about our daily lives, whether at home, work or play? Built on indigenous land in Alberta, Canada, the Banff Centre for Arts and Creativity facilitates creative spaces inclusive of indigenous knowledge and wisdom. From their team and network, Dr Cynthia Wesley-Esquimaux, Howard Jang and Ry Moran join Suzanne to talk truth and power. 
Thu 30 Sep (streaming now)
Let's talk about Wellbeing and Power 
4pm - 5.30pm BST (9am - 10:30am MDT*)
Chair: Suzanne Alleyne 
Panel: Dr Tim Rittman, Dr Joy Jones, and Dr Jerome Lubbe
The conversation about power comes down to who we are and we, both individually and collectively, feel on a daily basis. In this final session, Suzanne continues a dialogue with physician Dr Joy Jones, functional neurologist Dr Jerome Lubbe, and neuroscientist Dr Tim Rittman, to explore the deep impact of power on our wellbeing at home, at work, and beyond. 
*Timings are also in MDT for consideration of our Banff partners in Canada and international audiences. Bookers can continue to watch all content back until Thu 14 Oct, 11.59pm.
Discover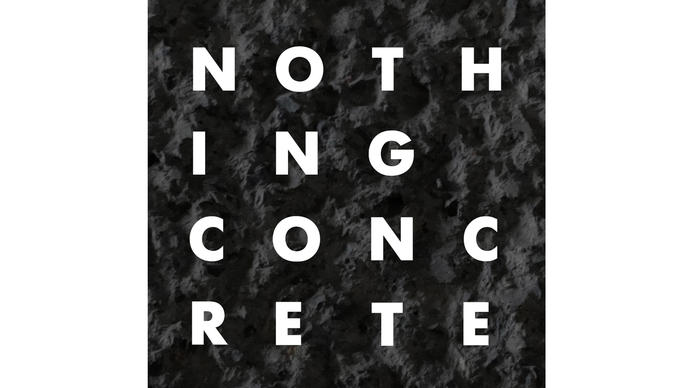 Listen: We Talk About Power with Mia Bays + Michael Holding
As 'Can We Talk About Power?' begins, cultural thinker Suzanne Alleyne takes over Nothing Concrete this week for a special episode and another fascinating conversation about the power of power with Mia Bays and Michael Holding.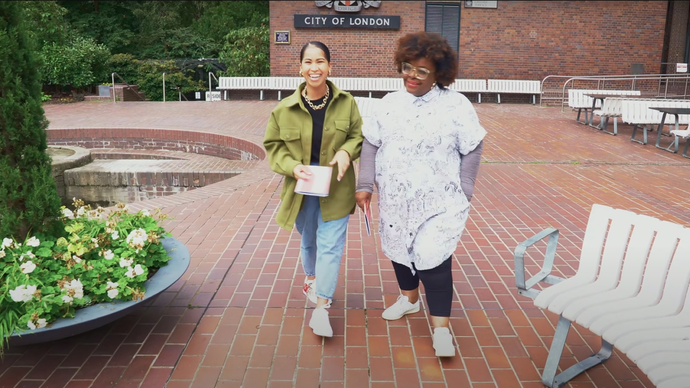 Watch: Interview with Suzanne Alleyne
Ahead of our 'Can We Talk About Power' events series, Swarzy Macaly meets cultural thinker Suzanne Alleyne to discuss what power means, our different experiences of power and how power permeates every second of our lives.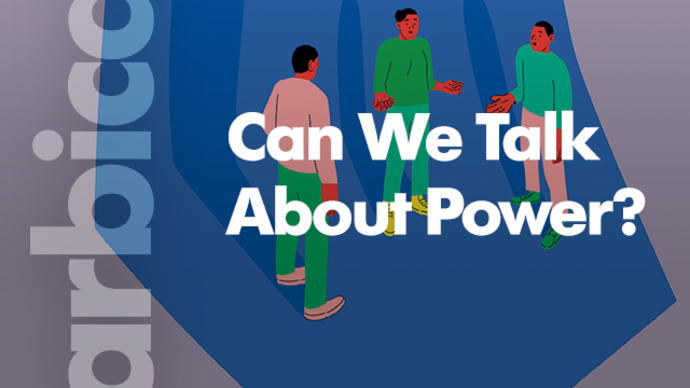 Listen: Power Playlist
Amplified DJ collective member Ahmed Akasha has curated this special playlist of songs which act as a provocation on power. This playlist will have you considering the wide ranging ways in which power and life are intertwined.
Notebook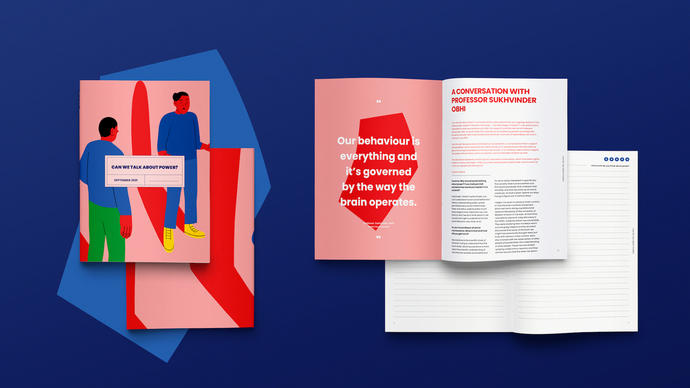 Can We Talk About Power: Notebook
For £15, get access to all the online conversations, plus a notebook featuring an interview between Suzanne Alleyne and leading neuroscientist Professor Sukhvinder Obhi, contributions from poet Roger Robinson and lots more.
Supported by