A History of Big Band
1930s & 40s – The Swing Era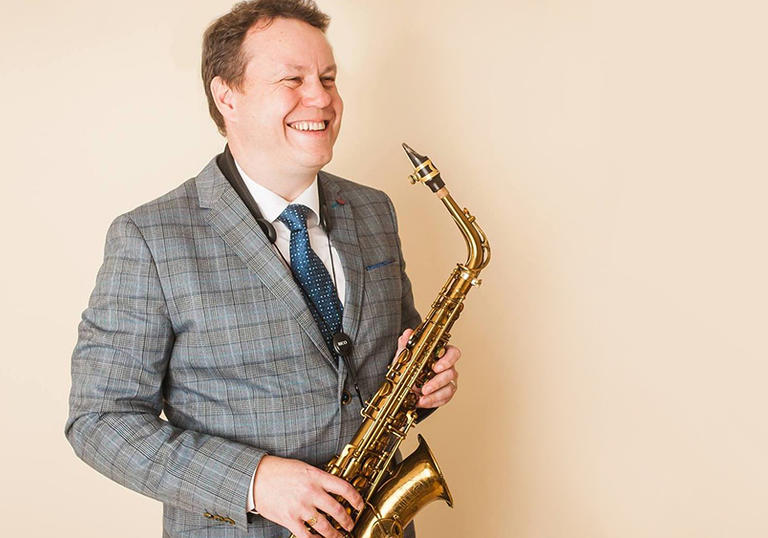 Guildhall Big Band welcomes band leader, arranger and saxophonist Colin Skinner as special guest director and soloist in this performance spanning the 1930s, 40s and immediate post-War era.
This free online broadcast – the third in Guildhall's History of Big Band series – will include examples of music of the Chick Webb, Count Basie, Jimmy Lunceford and Artie Shaw orchestras.
World renowned as a lead saxophonist, Colin Skinner writes and arranges for all the major Big Bands in the UK including the Glenn Miller and Syd Lawrence Orchestras, BBC Big Band, Echoes of Ellington, Back to Basie and the Skelton Skinner All Stars.
Performers
Guildhall Big Band
Colin Skinner
saxophone / director