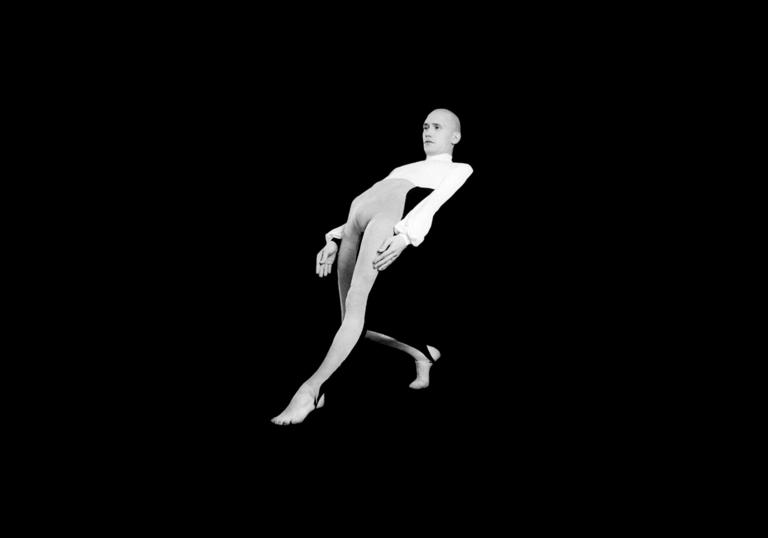 Your Visit
Please bring your own wired headphones
Due to the ongoing Covid-19 situation we are asking all guests to bring their own pair of headphones in order to watch the videos in the exhibition as safely as possible.
You will need to bring wired headphones with a 3.5mm jack. Please note that bluetooth or lightning cable headphones will not work. 
If you don't have the correct headphones or forget them, then we will have some available to purchase in the centre on the day of your visit. 
A few things to consider before your visit
We currently have a reduced capacity and timed entry slots. All visitors, including Barbican Members, must book tickets online in advance.
We're only allowed to welcome visitors in groups if they're from the same household or support bubble. Your group must keep a safe distance from other groups when you're here.
Our cloakrooms are currently closed so avoid bringing large bags with you. Long umbrellas will not be allowed in the gallery
The exhibition contains some works of an adult nature. Parental guidance is advised, and children under 14 must be accompanied by an adult
There are some very loud sections in the exhibition. We advise young children and those those affected by loud sounds to bring some form of ear protection.
Watch an exclusive performance from JARV IS...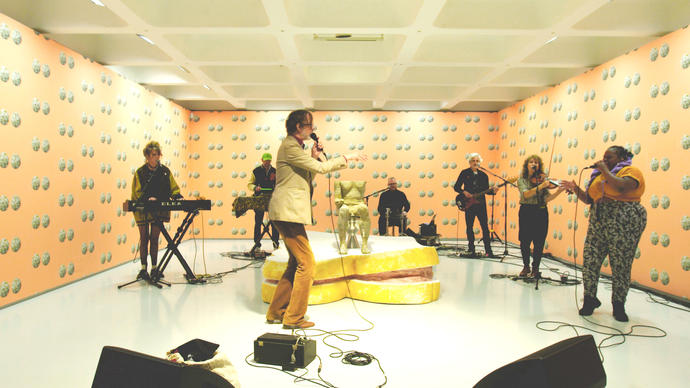 Watch an exclusive set from Jarvis Cocker's band JARV IS…including covers of The Velvet Underground's Venus in Furs and The Fall's Big New Prinz, a newly arranged version of Further Complications, and House Music All Night Long. 
Discover
To celebrate our exhibition Michael Clark: Cosmic Dancer, writer Sarah Crompton looks backs at the career of dance legend Michael Clark, reflecting on his style and cult status.
From post-punk to Stravinsky, listen to the music that inspired and moved the maverick spirit of Michael Clark.
Author, playwright and journalist Ali Smith describes the elation of experiencing Michael Clark's most recent work, featuring fearless dancers in a gorgeous triple bill of arresting choreography.
School groups
For bookings and enquiries please contact the school groups booking line:
Tel: 020 7382 7211 (Mon–Fri 10am–5pm)
Email: [email protected] 
Get closer to the art
Enjoy free entry to our gallery with Barbican Membership. Plus, get invitations to exclusive events, and save in the gallery shop.