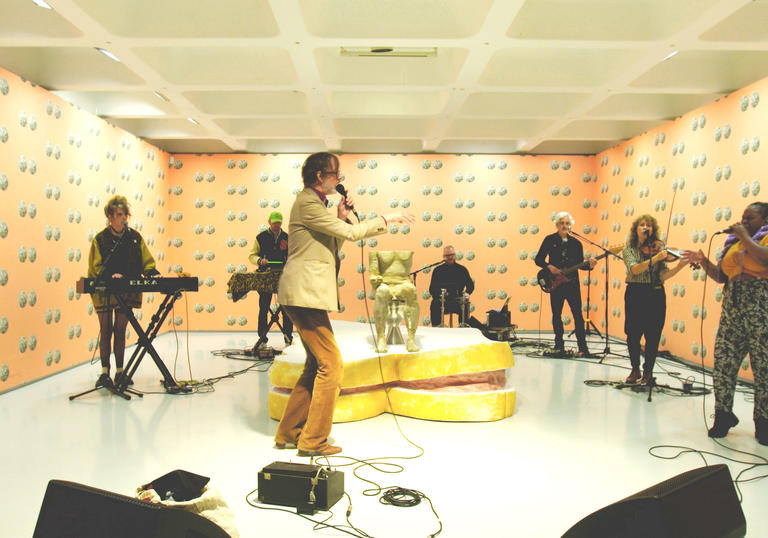 'Take a look for yourself. Walk around, and slowly it will start to dawn on you, as it did on me: Dance is the language of the human body. And nobody speaks it better than Michael Clark.'
Jarvis Cocker & Michael Clark
Clark and Cocker's collaboration began with WHO'S ZOO? at the 2012 Whitney Biennial in New York, with Cocker's former band, Relaxed Muscle. This was followed by New Work 2012, co-commissioned by the Barbican and animal / vegetable / mineral in 2013 at the Barbican. Clark has also been a guest on Jarvis Cocker's BBC Radio 6 Music Sunday Service, to mark David Bowie's 65th birthday.
Discover
To celebrate our exhibition Michael Clark: Cosmic Dancer, writer Sarah Crompton looks backs at the career of dance legend Michael Clark, reflecting on his style and cult status.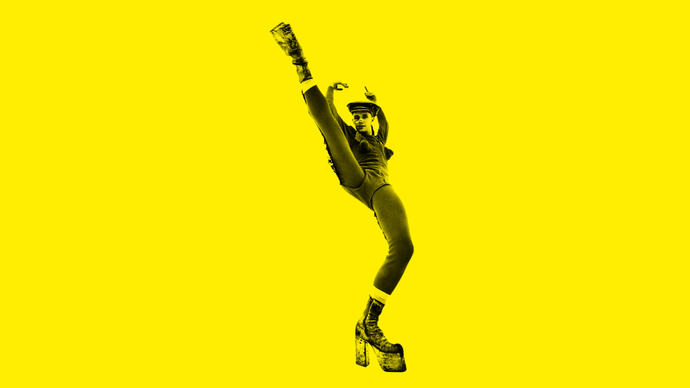 From post-punk to Stravinsky, listen to the music that inspired and moved the maverick spirit of Michael Clark.
Author, playwright and journalist Ali Smith describes the elation of experiencing Michael Clark's most recent work, featuring fearless dancers in a gorgeous triple bill of arresting choreography.