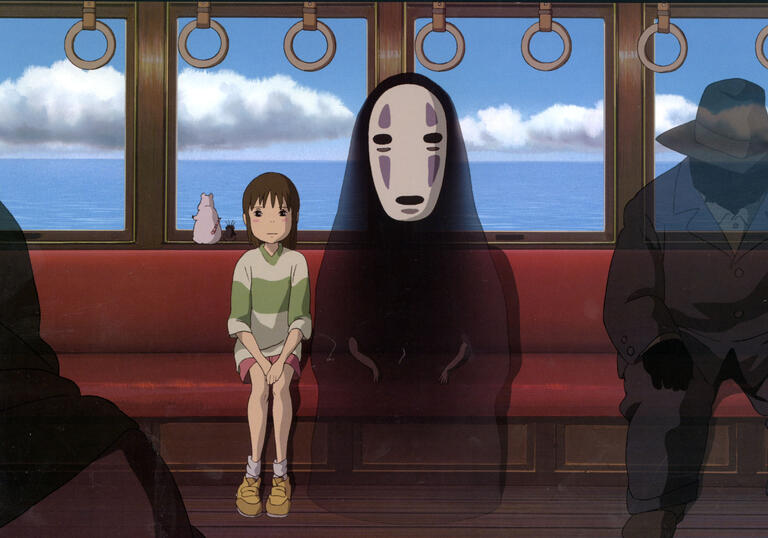 Reviews
'One of the UK's most dynamic cultural impresarios'
Questions you might have
What is a Poetry + Film Hack? 
P+F/H presents both art forms in collaboration, by adding live poetry readings to the viewing experience of great films. We choose movies that are socially, politically or culturally resonant and by including poetry in their presentation, expand, deepen or highlight their theme.
Where is this event happening? 
This live and interactive event is completely online. We'll sync up so that we're watching the film together from around 7pm. We'll then be joined in a live Zoom call, hosted by Inua Ellams with a lineup of acclaimed poets who will perform new specially commissioned work in response to the film. 
We'll open the Zoom call at 6:45pm so you can discuss the film in real-time on the chat with other audience members if you'd like. We'll turn audio and cameras off until the film has finished so that you're not distracted.
How do I attend this event? 
This is a free but ticketed event. Tickets are limited to one per household. Once you've booked a ticket, you'll be sent instructions by email on how to join the Zoom call on the morning of the event.
The film is in Japanese with English subtitles. A BSL interpreter will be signing the poetry readings on Zoom following the film viewing.
Is the film included in my ticket?
No, you'll need to have your own access to the film. It's currently available on Netflix (UK) but you're free to rent it from other platforms or even watch it on DVD if you prefer. Join us on Zoom from 6:45pm and we'll do a countdown to make sure we're all pressing play at the same time.
What is Zoom?  
Zoom is free to use video conferencing software. When you make an account you don't have to hand over personal information or any payment information. It's really quick and simple. The event on Zoom will be a private event, you won't be broadcast online. Other guests will be able to see you (which is wonderful in this time of isolation) but you have the option to turn video off. 
What technology do I need? 
A computer (laptop or desktop)
Due to the participatory nature of this event we recommend that you don't use a mobile device such as a phone or iPad.
  
Zoom application installed  https://zoom.us/
  
Netflix (UK) account or another way to stream the film Spirited Away
 
Speakers
 
Camera (optional, but it's always nice for the performers to see an audience responding)
 
Microphone (optional)
 
Headphones (optional)