A History of Big Band
1930s – Velocity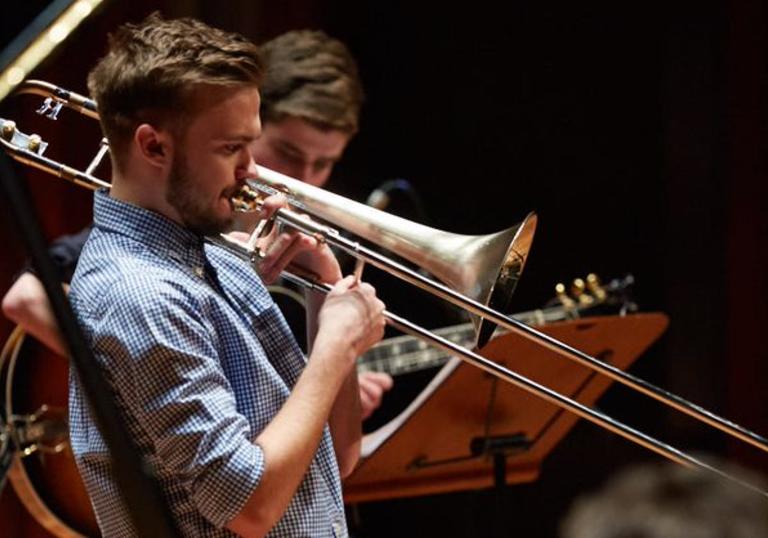 In the second concert of their History of Big Band series, the hugely talented Guildhall Big Band are joined by guest Pete Long for an exploration of early swing.
This concert offers the chance to enjoy music of the Fletcher Henderson and Duke Ellington Orchestras, and a specially arranged vocal ensemble set from the Guildhall Jazz Singers directed by Scott Stroman.
Presented by Guildhall School of Music & Drama.
This concert is part of Guildhall School's 2020 Autumn Season, which offers the chance to watch more than 70 events online, free of charge, from September to December.
Performers
Guildhall Big Band
Guildhall Jazz Singers