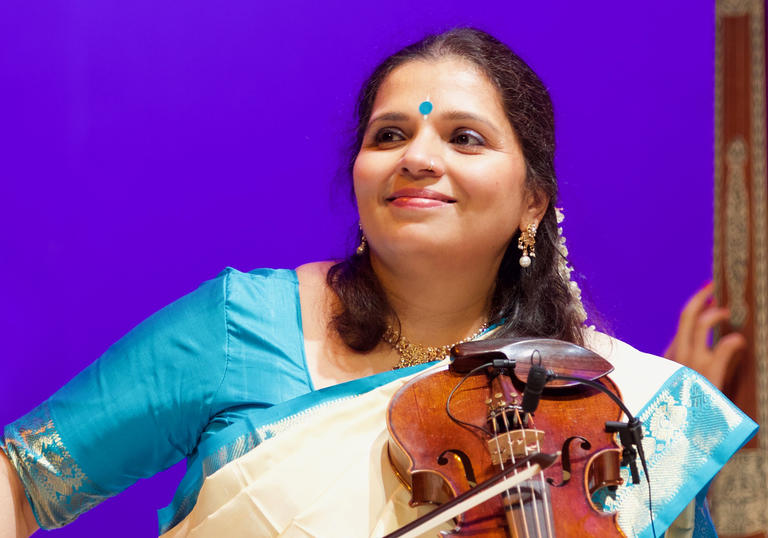 Darbar Festival brings the best of Indian classical music to the Barbican. Combining breath-taking improvisation with masterful technique, this music is designed to stir, thrill and inspire.
Darbar Festival 2019 takes place across the Barbican and Sadler's Wells. See the Darbar website for full event listings.
Produced by Darbar in partnership with Barbican
'What I love about Darbar is you feel you are getting the best and experiencing it with cognoscenti. There's something magical going on that you might never understand, but is a treat to be part of'
Discover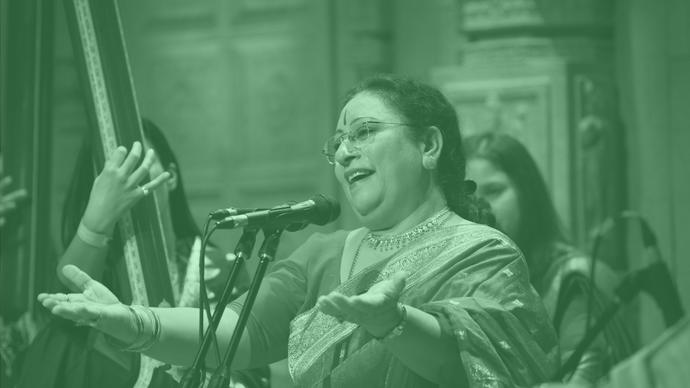 Listen: Indian Classical Music
The quintessential Indian Classical Music playlist - this is music of drama, depth and dedication suitable for novices and experts alike.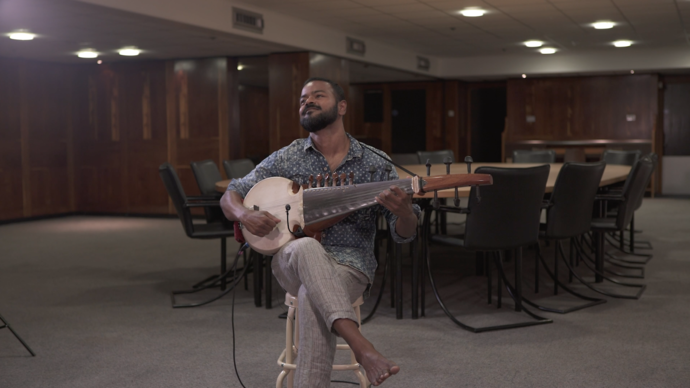 Barbican Sessions: Soumik Datta
Deep within the Barbican, British Indian composer Soumik Datta performs 'From Raag to Reel' on his custom built, fretless sarod (a 19-stringed instrument).