Alison Balsom
Milton Court Artist-in-Residence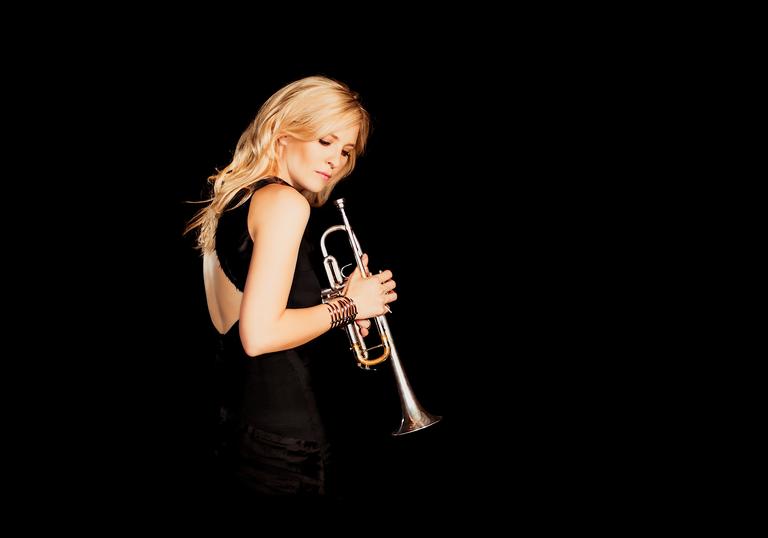 Alison Balsom is infinitely more than just our finest living trumpeter. As Milton Court Artist-in-Residence she salutes Miles Davis, and brings baroque London back to teeming, unquenchable life.
Events
Britten Sinfonia with Alison Balsom
Superstar Alison Balsom performs a virtuosic programme of music from Purcell to Birtwistle via Scarlatti, celebrating the remarkable voice of the trumpet.
Purcell arr Britten Chacony
Purcell arr Berio, Maxwell Davies
Fantasias and Pavans
John Woolrich (after Purcell) Hark! The echoing air (world premiere)
Scarlatti
Sonatas Set 2 (orch John Woolrich)
Sir Harrison Birtwistle Virelai (Sus une fontayne)
Ligeti arr Howarth Mysteries of the Macabre
Britten Sinfonia
Jacqueline Shave
director/violin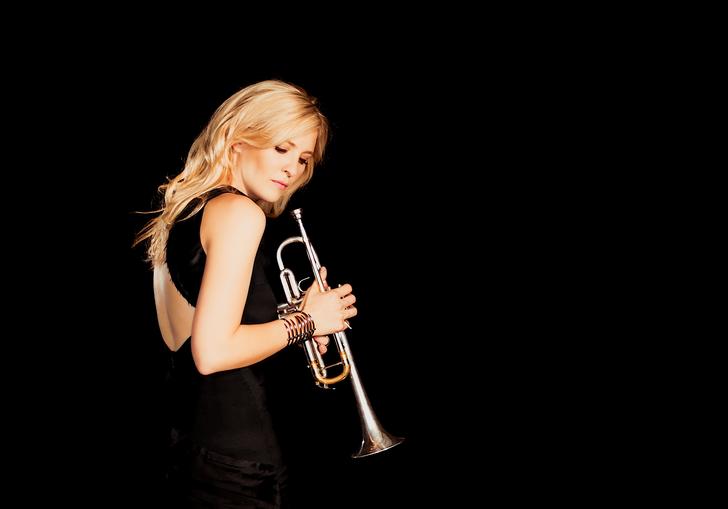 Alison Balsom in Gabriel: An Entertainment with Trumpet
All human life is here: Samuel Adamson's theatrical celebration of Baroque music brings to life the sights, sounds and stories of 17th-century London through the eyes of a court trumpeter.
The English Concert
Harry Bicket
music director
Chorus from Guildhall School
Dominic Dromgoole
director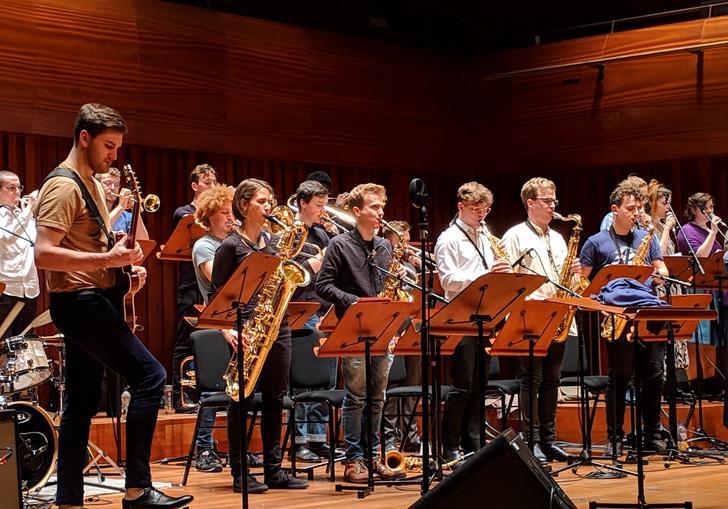 Guildhall Jazz Orchestra are joined by Guildhall professor Robbie Robson and Henry Lowther (Gil Evans band member) to give their take on Miles Davis's ground-breaking concept album Sketches of Spain.
Iain Ballamy 21st Century Pastoral
Miles Davis Sketches of Spain (arr Gil Evans)
Guildhall Jazz Orchestra
Guildhall Big Band