Geoff Dunbar: Art into Animation
A Barbican Music Library Exhibition
Opening times
Mondays, Wednesdays and Fridays 9.30am to 5.30pm;
Tuesdays & Thursdays 9.30am to 7.30pm;
Saturdays 9.30am to 4pm;
Closed on Sundays and Bank Holidays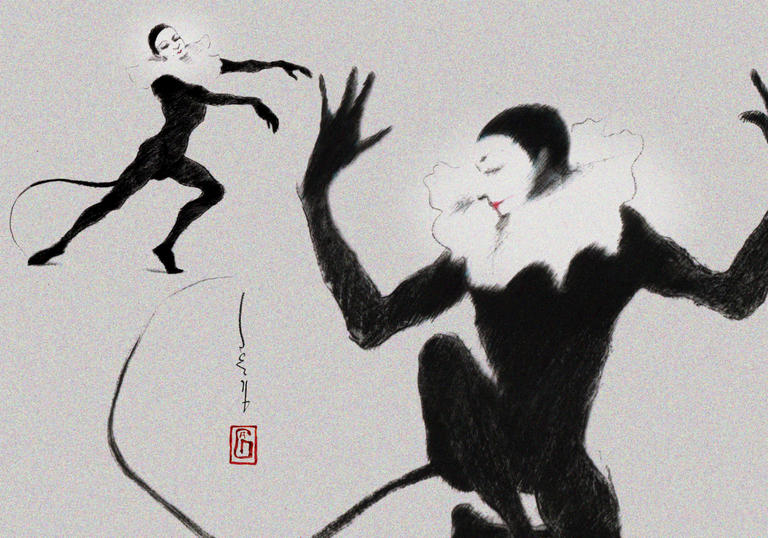 Explore our exhibition of original animation artwork from a selection of Geoff Dunbar's films and find out about the skills and creative processes behind making them.
Familiar to many through his animated films from Rupert the Bear, The World of Peter Rabbit to Paul McCartney's music video for The Frog Song, the Barbican presents the work of Geoff Dunbar for the first time.
Made during the golden age of animation, before CGI and digital imagery, discover how each work has been hand–crafted and photographed frame by frame to produce thousands of original drawings for motion effects.
Over the years Geoff has directed many award–winning films including Lautrec, the outrageous UBU ROI and the enchanting Frog Chorus. This exhibition showcases the prodigious talent behind these unforgettable classics.
Opening times
Mondays, Wednesdays and Fridays 9.30am to 5.30pm;
Tuesdays & Thursdays 9.30am to 7.30pm;
Saturdays 9.30am to 4pm;
Closed on Sundays and Bank Holidays
Location
The Barbican Libraries are located on Level 2 within the Barbican. They can be accessed from the main building via stairs or lifts from Level G or via Frobisher Crescent from the highwalks.
Address
Level 2, Barbican Centre
Silk Street, London
EC2Y 8DS
Public transport
The Barbican is widely accessible by bus, tube, train and by foot or bicycle. Plan your journey and find more route information in 'Your Visit' or book your car parking space in advance.