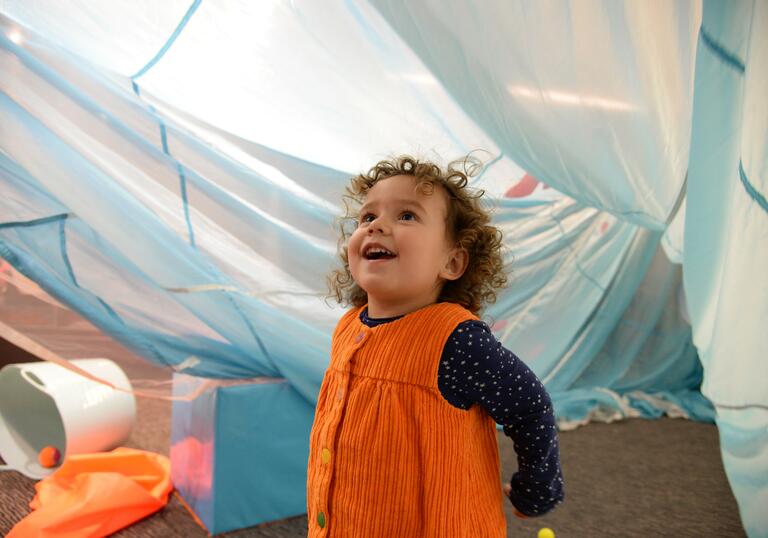 The creators
Squish Space is produced by India Harvey & Lisa Marie Bengtsson in collaboration with Barbican Guildhall Creative Learning. 
India is an artist, playworker and researcher. India's current work is toward developing a kind of sociology of the senses based on participant's interaction and intent when working with new and unusual materials.
Lisa is a designer and works across the disciplines and has a distinctive competence in the field of child culture and co-design with children. Lisa own company Form For Fun and her work focuses on interior, form and space for children's play activities. 
Opening times
Squish Space is open on the following weekdays from 10am–4pm: 
Monday 7 January
Tuesday 8 January
Wednesday 9 January
Thursday 10 January
Friday 11 January
Wednesday 16 January
Thursday 17 January
Friday 18 January
Wednesday 23 January
Friday 25 January
Wednesday 30 January
Thursday 31 January
Please note more dates to be released throughout the year. 
Friday mornings feature Rhymetime from 11.30-12pm, hosted by the Barbican Children's Library.
Working to inspire, influence and create opportunities within the arts for people of all ages and backgrounds across east London, learn more about the work of our Creative Learning programme, in partnership with the Guildhall School