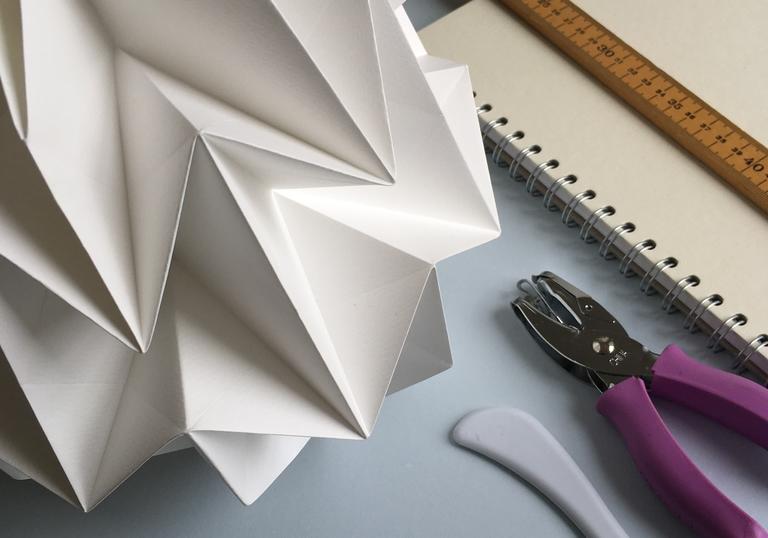 Part of Make! A Season of Contemporary Craft
Browse our full list of workshops, demos, talks and tours
About the maker
Kate Colin is a designer/maker based in Glasgow who works with paper to create handmade sculptural lighting.
Inspired by mathematical forms and nature, her appreciation for the beauty and variety of three-dimensional forms informs her unique lighting designs. She is interested in colour, tonal variations, shadow and geometric form and uses her work as a vehicle to explore how they interact with one another.
Discover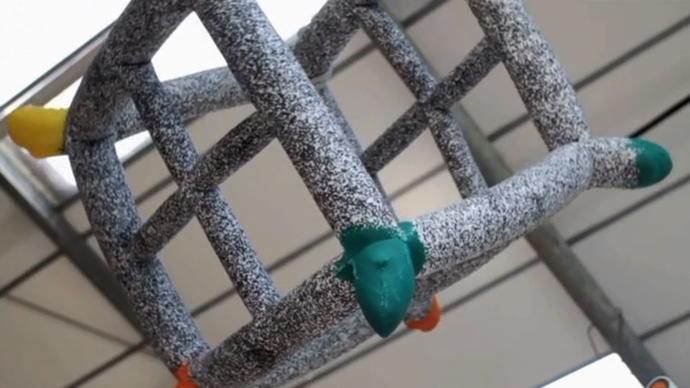 Watch: Silo Studios
Follow Oscar Wanless and Attua Aparicio into the studio as they use NSEPS (Not So Expanded Polystyrene) to create a coat rack.
The Art of Change
See how artists respond to, reflect and potentially effect change in the social and political landscape in our 2018 season