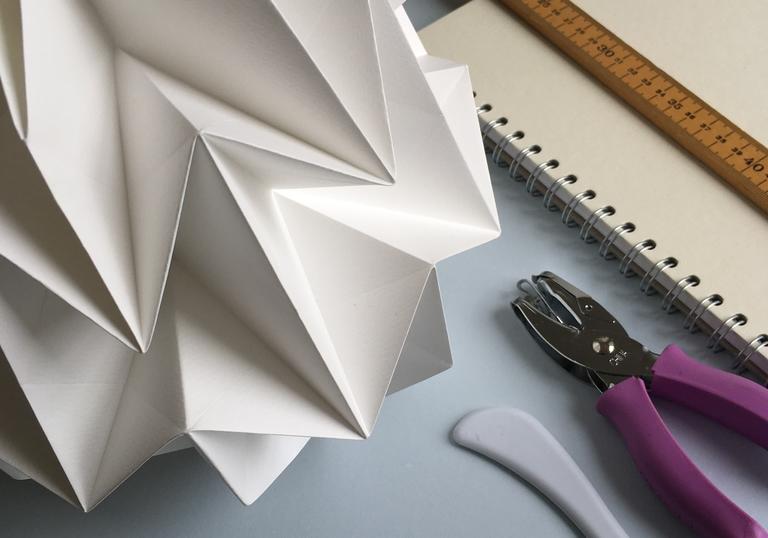 About the maker
Kate Colin is a designer/maker based in Glasgow who works with paper to create handmade sculptural lighting.
Inspired by mathematical forms and nature, her appreciation for the beauty and variety of three-dimensional forms informs her unique lighting designs. She is interested in colour, tonal variations, shadow and geometric form and uses her work as a vehicle to explore how they interact with one another.
Discover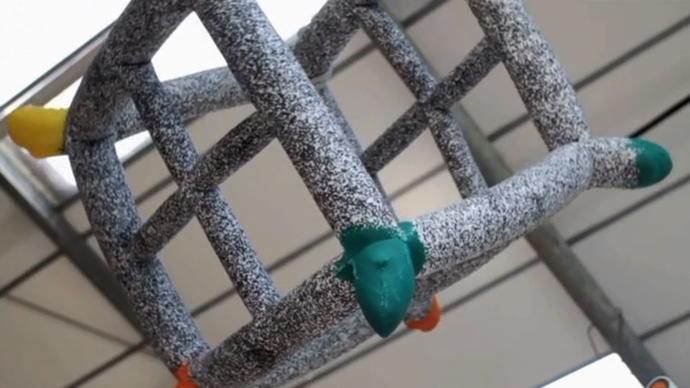 Watch: Silo Studios
Follow Oscar Wanless and Attua Aparicio into the studio as they use NSEPS (Not So Expanded Polystyrene) to create a coat rack.
Brighton-based ceramicist and designer Emma Johnson is the latest maker to be showcased in the Barbican Shop as part of our Makers initiative. 
We catch up with Emma to find out more about her work and her Barbican range.
The Art of Change
See how artists respond to, reflect and potentially effect change in the social and political landscape in our 2018 season