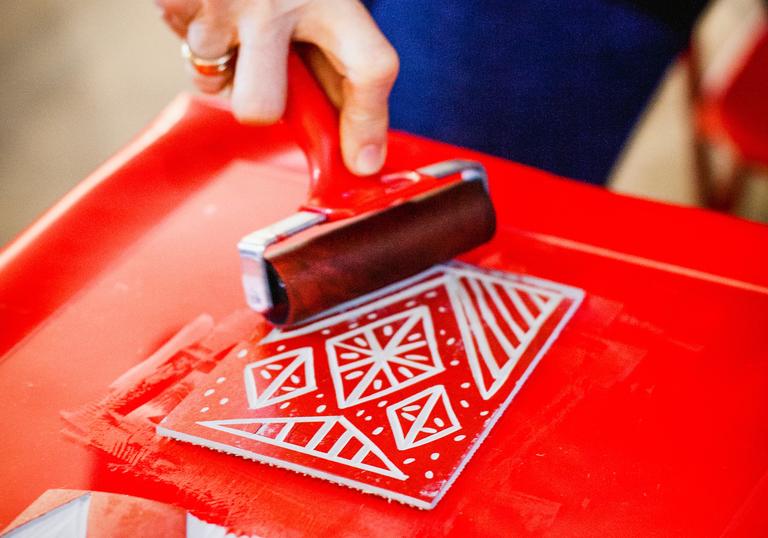 About the maker
Jamie Temple is an artist, printmaker and designer from Scotland, currently living and working between London and Glasgow. His practice is rooted in printmaking, branching into sculpture and installations that draw from a fascination with the built and natural environments we inhabit. 
Multiple themes recur throughout Jamie's artworks and writing: landscapes and the horizon; views and vanishing points; architectural structures and home. Alongside making new work, Jamie is dedicated to the sharing of knowledge and skills and continues to programme and deliver workshops and events focused on engaging and involving the viewer in the making process within welcoming and inclusive environments.
Visit his website here.
Discover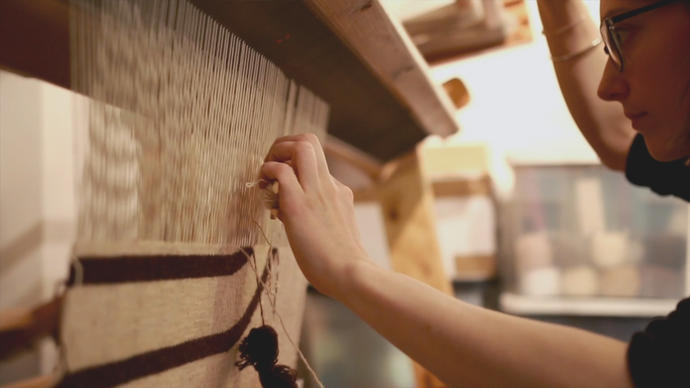 How to: weaving with Christabel Balfour
In the first of our series of 'How to' workshops focussing on traditional crafts, tapestry weaver Christabel Balfour invites us in her South London studio for a weaving demonstration.
 
Always open, always free
Discover our year-round programme dedicated to transforming our public spaces with installations, exhibitions, talks and events.