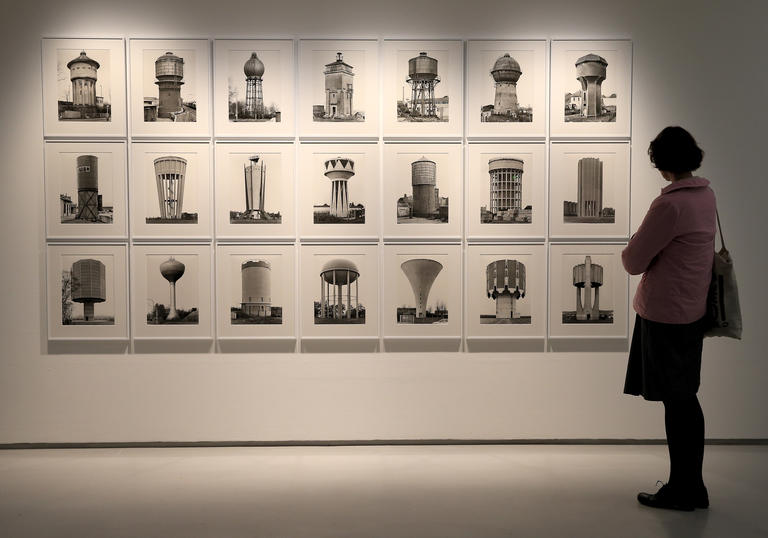 Featured Photographers
Berenice Abbott, Iwan Baan, Bernd and Hilla Becher, Hélène Binet, Walker Evans, Luigi Ghirri, Andreas Gursky, Lucien Hervé, Nadav Kander, Luisa Lambri, Simon Norfolk, Bas Princen, Ed Ruscha, Stephen Shore, Julius Shulman, Thomas Struth, Hiroshi Sugimoto and Guy Tillim
Barbicania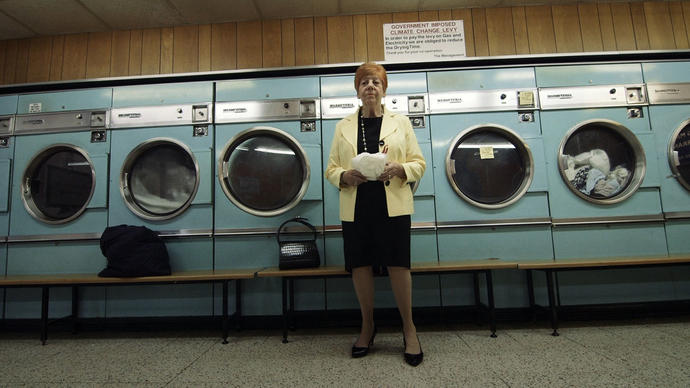 Part of Constructing Worlds, filmmakers Ila Bêka and Louise Lemoine, best known for their now legendary take on Rem Koolhaas's Maison à Bordeaux, were commissioned to produce a new film, Barbicania, devoted to the history and life of the Barbican.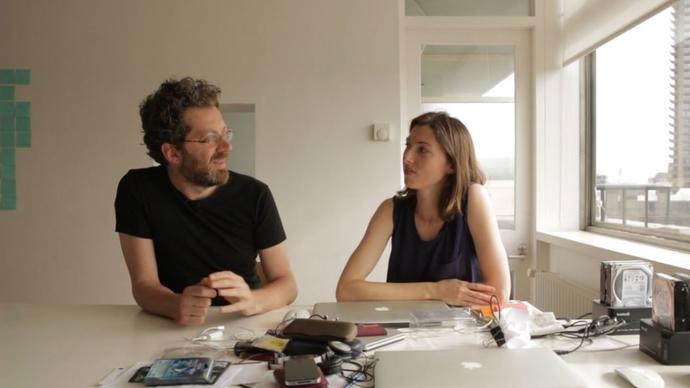 Barbican Meets: Ila Beka and Louise Lemoine
Turning the camera on themselves, directors Ila Bêka and Louise Lemoine reflect on their month-long immersion in the life of the Barbican Centre and Estate and the people they met during the making of their documentary, Barbicania.
Reviews
'A spectacular new show celebrating the drama of modern architecture'
'As well as being one of the best photography shows in a long time, it must also be one of the most photogenic'
'It's this marriage of the disciplines of architecture and photography with humanity and sentiment that is displayed so exhaustively and beautifully'
'A photographic tour de force'
'A blockbuster exhibition'
Discover
Get a new perspective on architecture with our Constructing Worlds audio guide. Curators Alona Pardo and Elias Redstone discuss the themes and inspirations that emerge from the photographers and their work throughout the exhibition.
Discover some of the themes and inspirations behind our Constructing Worlds photographers' work as they explore architecture, society and the world we live in through their lens with articles, audio and photography.
Touring
Constructing Worlds: Photography and Architecture in the Modern Age toured to ArkDes, Stockholm from 20 February-17 May 2015 and to Museo ICO, Madrid from 3 June–6 September 2015