Press room
Live from the Barbican series now available On Demand during lockdown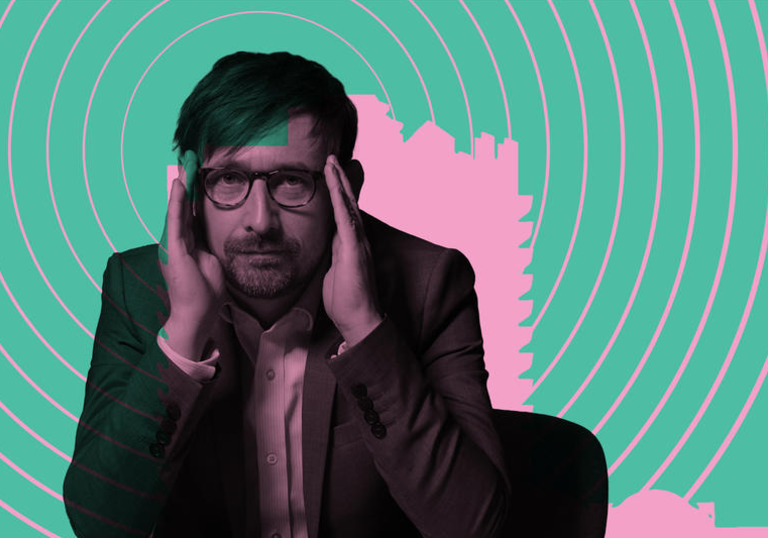 The Barbican today announced that its autumn concert series Live from the Barbican will be made available On Demand from 19 November until England's lockdown is lifted.
Live from the Barbican was first devised during the summer of 2020 when it became apparent that, due to the pandemic, the Centre's Music season could not go ahead as planned in the autumn. A new series was born which, for the first time, made Barbican concerts accessible online for a global digital audience through a livestream and, also, for a reduced, socially distanced live audience in the Barbican Hall. This hybrid experience, developed and delivered entirely in-house, was able to go ahead throughout October and featured artists such as Sir Bryn Terfel, Nubya Garcia, Erland Cooper, The Divine Comedy, Emmy the Great, The Kanneh-Mason Family, Ian Bostridge and Dame Sarah Connolly, as well as Barbican Associate Orchestra BBC Symphony Orchestra and Barbican Associate Ensemble Britten Sinfonia. As England went into a second lockdown in November, Live from the Barbican performances were able to continue online as livestreamed concerts but without a live audience.
Live from the Barbican has enabled the Barbican to bring music to its audiences during a difficult year, and, also support artists and partner organisations during the pandemic. The Barbican is now delighted to bring a number of these autumn concerts back to audiences as part of its On Demand offer.
Huw Humphreys, Head of Music at the Barbican, said:
This year has been so difficult for everyone, including musicians who saw most of their work vanish overnight in March. It has been heartening to see the extraordinary reactions from audiences and artists who have been able to connect again as part of our Live from the Barbican series. Nothing can replace the buzz and energy of a live concert experience. But to make lockdown a little bit more bearable, and to continue to support the artists we work with, we are now able to put many of these autumn concerts back on our website, where they can be watched again on demand. We can't wait to welcome live audiences back into the building in December for our festive concerts but in the meantime, we hope that the on-demand concerts will bring you joy and solace.
The Live from the Barbican – On Demand concerts feature an eclectic mix of artists across different genres, all reflecting the wide spectrum of the Barbican's distinct music offer. Please see below for full concert listings.
The concerts listed below will be available on demand from 19 November until the end of lockdown in England. Tickets are £12.50 for new bookers and half price for those who booked tickets to watch the concerts originally. Discounted tickets at £5 are available to 14 – 25-year-olds through the Young Barbican scheme. Once tickets are bought, audiences have 48 hours to watch the concert. Please visit the event pages below to find information on how to book tickets.
The Barbican believes in creating space for people and ideas to connect through its international arts programme, community events and learning activity. To keep its programme accessible to everyone, and to keep investing in the artists it works with, the Barbican needs to raise more than 60% of its income through ticket sales, commercial activities and fundraising every year. Donations can be made here: barbican.org.uk/join-support/support-us/for-individuals/make-a-donation
Please find full event details for Live from the Barbican – On Demand series in date order below and also here
Sir Bryn Terfel and Britten Sinfonia: Live from the Barbican
Original performance date: 4 Oct 2020, Barbican Hall, 8pm
Bass-baritone Sir Bryn Terfel, oboe Nicholas Daniel and Myfanwy Price, Britten Sinfonia
On Demand Tickets £12.50
Bach: Cantata No. 82, Ich habe genug
Finzi: Let Us Garlands Bring
Selection of Welsh traditional songs and songs by Ivor Novello
Celebrated bass-baritone Sir Bryn Terfel performs in an evening of music that is close to his heart, alongside oboists Nicholas Daniel and Myfanwy Price, and Barbican's Associate Ensemble Britten Sinfonia. The programme features Bach's consoling cantata No. 82 Ich habe genug, and Finzi's optimistic Shakespeare song cycle Let Us Garlands Bring, in the composer's own string orchestra version. The evening concludes with some of Sir Bryn's favourite Welsh traditional songs plus songs by Ivor Novello, all in specially commissioned orchestral arrangements by Iain Farrington.
Co-produced by the Barbican and Britten Sinfonia.
 
Erland Cooper: Live from the Barbican
An Orkney Triptych with soloists from the London Contemporary Orchestra + Mary Anne Hobbs
Original performance date: 10 Oct 2020, Barbican Hall, 8pm
On Demand Tickets £12.50
Hailing from the archipelago of Orkney in Scotland, Erland Cooper explores the natural world of birds, landscape and place, manifesting in an immersive collection of music, words and imagery.  His triptych of records (2018's Solan Goose, 2019's Sule Skerry, 2020's Hether Blether) explores themes including birdlife, air, sea, land, community, dialect, myth and mythology.
For the Live from the Barbican series this autumn, Erland Cooper collaborated with a small ensemble consisting of his NEST of musicians, supplemented with an additional quartet of soloists and new arrangements from the London Contemporary Orchestra and director of photography and close collaborator, Alex Kozobolis (Ólafur Arnalds, Jóhann Jóhannsson, Max Cooper) to perform special versions of songs from his Orkney Trilogy of albums. The show, which is designed specifically for live broadcast, was introduced by Mary Anne Hobbs and incorporated film and spoken word contributions by Scottish artist Kathryn Joseph, real-time live performance and pre-recorded projected materials to bring nature and the outside, inside.
Erland Cooper said; "An audience should always feel transported somewhere else for a moment, whether real or imagined. Music, live performance and venues have the power to do that. I'd like the Barbican Hall itself to feel like a ferry, crossing the North Sea to Orkney. To be able to broadcast simultaneously to a remote community north as well as a large city south, feels like a bird's migration."
Produced by the Barbican
 
The Divine Comedy: Live from the Barbican
Original performance date: 14 Oct 2020, Barbican Hall, 8pm
On Demand Tickets £12.50
The Divine Comedy present a selection of songs from across their career, performed by a six-piece band, to mark the release of the Venus, Cupid, Folly and Time 30th anniversary reissues of their back catalogue this autumn.
The Divine Comedy will also return to the Centre next year, taking up residency at the Barbican in September 2021 (postponed from September 2020), presenting Venus, Cupid, Folly and Time – Thirty Years of The Divine Comedy, a celebration of the band's thirtieth anniversary. This five-night concert-run will see them performing as an eleven-piece ensemble, and they will play two albums in full each night in chronological order.
Founder Neil Hannon signed his first deal in 1990 and started releasing records under the name The Divine Comedy. Thirty years, twelve great albums and hundreds of mesmerising live shows later, Hannon is rightly adjudged one of the finest singer-songwriters of his generation. To mark the anniversary, Divine Comedy Records are remastering and reissuing nine of the band's classic albums on CD, LP and digital. The reissued albums plus a new twelve volume CD boxset entitled Venus, Cupid, Folly and Time - Thirty Years of The Divine Comedy was released in October 2020.
Produced by the Barbican
 
Emmy the Great: Live from the Barbican
Original performance date: 17 Oct 2020, Barbican Hall, 8pm
On Demand Tickets £12.50
Emma-Lee Moss aka Emmy the Great performs material from her fourth studio album April / 月音 (out on 9 October 2020, Bella Union). The new album is a further evolution of Emmy's sound and details the true story of how her life changed under the patronage of the Mid-Autumn moon, during a period of peace in pre-protest Hong Kong.
Her Live from the Barbican performance is in celebration of the mid-Autumn Moon Festival (also known as the Lantern Festival) in Hong Kong, and Emmy has curated a Barbican-commissioned mini-series around this, which also included a free guided lantern making workshop, suitable for families, which is available via a long read on the Barbican's Read, Watch, Listen page; a panel discussion about mythology, women and worship with authors Rowan Hisayo-Buchanan and Jessica Lee which can be watched after the concert, and a celebration of Hong Kong culture in HK SOIREE which can be watched back on the Barbican's YouTube channel.
Since her third album was released in 2016, Emma-Lee Moss has worked as a critically-acclaimed composer for radio, TV, film and stage. As a journalist, she contributes writing to the Guardian, Vice, British GQ, Wired and others, and presented and composed music for A Sailor Went to Sea Sea Sea for BBC Radio 4, nominated for the Prix Europa in 2019.
Produced by the Barbican
 
The Kanneh-Mason Family in Concert: Live from the Barbican
Original performance date: 22 Oct 2020, Barbican Hall, 8pm
On Demand Tickets £12.50
Piano Isata Kanneh-Mason
Violin Braimah Kanneh-Mason
Cello Sheku Kanneh-Mason
Piano and violin Konya Kanneh-Mason
Piano and cello Jeneba Kanneh-Mason
Violin Aminata Kanneh-Mason
Cello Mariatu Kanneh-Mason
Fresh from their Facebook Live performances, the entire Kanneh-Mason Family emerge from lockdown onto the Barbican platform for their first public concert in London. Introducing their wide-ranging programme from the stage, the seven brothers and sisters (aged from 11 to 24 years old) perform an eclectic selection of their favourite music in a variety of combinations, culminating in a medley from Fiddler on the Roof arranged for the whole family. Included in the stream is a conversation between the children and parents of this talented family as they discuss the insights in Kadiatu Kanneh-Mason's new book, House of Music: Raising the Kanneh-Masons. Introduced by Josie D'Arby.
Full programme:
Shostakovich Piano Trio No. 1 in C minor, Op. 8 – Braimah, Sheku, Isata
Schubert Impromptu No. 4 in A-flat major, D. 899 - Konya
Schubert Impromptu No. 4 in F minor, D. 935 - Jeneba
Tchaikovsky Mélodie, Op. 42 No. 3 - Braimah, Isata
Mozart Piano Trio in B-flat major, K. 502, 3rd mvt - Jeneba, Aminata, Mariatu
Barber Sonata for Cello and Piano, Op. 6, 1st mvt – Sheku, Isata
Gershwin Three Preludes - Isata
Eric Whitacre The Seal Lullaby - all seven
Fiddler on the Roof Medley, arr. Kanneh-Masons – all seven
Produced by the Barbican
 
Richard Dawson: Live from the Barbican
Original performance date: 25 Oct 2020, Barbican Hall, 8pm
On Demand Tickets £12.50
Celebrated Northumbrian songsmith Richard Dawson was set to curate a special evening – Delight is Right – at the Barbican in March 2020, which couldn't happen at the time due to Covid-19 restrictions. It would have been a gathering of his friends, fellow travellers and favourites, culminating in a headline Richard Dawson set in the Barbican Hall. We will hopefully be able to reschedule this for 2021, with more details to be announced soon.
We were however pleased to welcome Richard this autumn as part of our newly devised streaming concert offer, where he played a special solo set, presenting material from his latest album 2020 alongside a selection from his back catalogue.
2020 is Dawson's sixth studio album which was released in October 2019. It is a hard-hitting state-of-the-nation study on contemporary Britain which introduces the listener to grand themes through small lives and portraits of human beings struggling with recognisable concerns, conflicts and desires. Dawson's music has been described as a blend of traditional English and jazzy psych folk and North Country Blues.
Produced by the Barbican
 
Nubya Garcia: Live from the Barbican
Original performance date: 29 Oct 2020, Barbican Hall, 8pm
On Demand Tickets £12.50
Award-winning saxophonist and composer Nubya Garcia performed as part of Live from the Barbican this October.
Garcia is renowned for her powerful, inspirational live performances and played material from her widely-acclaimed and recently released debut solo album, SOURCE.  For this special hometown show, Garcia was joined by her band which features Joe Armon-Jones on keys, Daniel Casimir on double bass, and Sam Jones on drums.  
Nubya Garcia was born and raised in North London, just up the road from the Barbican Centre.  She won the Jazz FM 'Breakthrough Act of the Year Award' and the Sky Arts 'Breakthrough Act of the Year Award' in 2018, plus the Jazz FM 'UK Jazz Act of the Year Award' in 2019.  In addition to her endeavours as a solo artist, Garcia is a member and co-founder of contemporary septet Nérija and the spiritual jazz group Maisha.  An incredible live performer, Garcia has toured extensively all over the world.  She has a growing reputation as a DJ, and currently has a residency on NTS Radio. 
Following Nérija's opening set for Ernest Ranglin in summer 2016, Nubya Garcia returned to the Barbican's music programme with her own headline show.
Produced by the Barbican
 
Ian Bostridge / Dame Sarah Connolly
Mezzo-soprano Dame Sarah Connolly, tenor Ian Bostridge, piano Julius Drake, Carducci Quartet
Original performance date: 1 Nov 2020, Barbican Hall, 8pm
On Demand Tickets £12.50
Vaughan Williams: On Wenlock Edge (tenor and ensemble)
Chausson: Poème de l'amour et de la mer (mezzo-soprano and ensemble)
Love, loss, nature and nostalgia unite the evening's two song cycles, both bursting the boundaries of their chamber forces with operatic intensity: Vaughan Williams' On Wenlock Edge, a quintessentially English pastoral idyll, and Chausson's Poème de l'amour et de la mer (here in first UK performance of a chamber version by Franck Villard), the epitome of sophisticated French polish. Introduced by Katie Derham.
Produced by the Barbican
 
BBC SO/Oramo: Live from the Barbican
Soprano Anu Komsi, conductor Sakari Oramo, BBC Symphony Orchestra,
Original performance date: Fri 6 Nov 2020, Barbican Hall, 8pm
On Demand Tickets £12.50
Anna Clyne: Within Her Arms
Haydn: Symphony No 49 La Passione
Magnus Lindberg: Accused (world premiere of chamber orchestra version)
The BBC Symphony Orchestra's first live concert of the season at the Barbican consisted of powerful and passionate music by Anna Clyne, Haydn and Magnus Lindberg. Within Her Arms by Anna Clyne was composed in 2008 in memory of her late mother, while Haydn's Symphony No. 49 earned its nickname The Passion as a result of its dark-hued and sombre character. Soprano Anu Komsi sings Magnus Lindberg's powerful statement in support of human rights and democracy, Accused, conducted by the BBC SO's Chief Conductor Sakari Oramo.
Co-produced by the Barbican and BBC SO
SEED Ensemble and Special Guests Celebrating the music of Pharoah Sanders: Live from the Barbican
Part of EFG London Jazz Festival 2020
Original performance date: 14 Nov 2020, Barbican Hall, 8pm
On Demand Tickets £12.50
Celebrating the life and work of spiritual jazz icon Pharoah Sanders (who turned 80 in October), Cassie Kinoshi and SEED Ensemble alongside guest artists Shabaka Hutchtings (clarinet), Ashley Henry (keys), Yahael Camara-Onono (percussion) and Richie Seivwright (vocals) perform from his much-revered songbook, live streamed from the Barbican Hall as part of EFG London Jazz Festival 2020.
A vital part of London's thriving jazz scene, SEED Ensemble is a Mercury Award nominated ten-piece band, led by alto saxophonist and composer Cassie Kinoshi. Their style comes from the bustle of the city alongside the West African and Caribbean influences of Kinoshi's heritage, exploring a blend of genres through original compositions and improvisation: a truly Black British sound. The band's line-up features some of London's most exciting and innovative young jazz musicians including trumpeter Sheila-Maurice-Grey (Kokoroko) and guitarist Shirley Tetteh (Maisha).
Co-produced by the Barbican and Serious in association with EFG London Jazz Festival