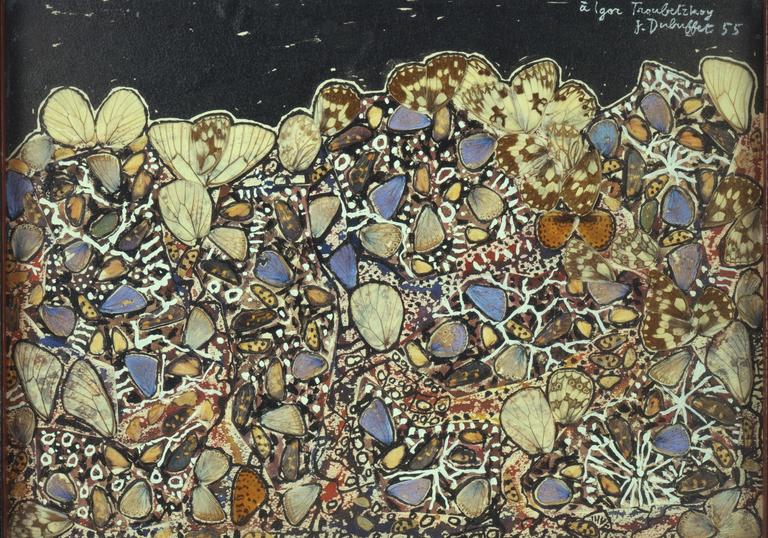 This major exhibition of the French artist Jean Dubuffet (1901-1985) spans more than four decades in the studio and is the first in the UK in over 50 years – celebrating one of the most powerful and provocative voices in the postwar avant-garde. Drawing from international collections and featuring rarely exhibited pieces, this show will highlight Dubuffet's radicalism as he experimented with materials and aimed to create what he described as 'an art that is directly plugged into our current life, that immediately emanates from our real life and our real moods'.
Dubuffet was one of the first to be interested in 'Art Brut' – a phrase he coined, which literally translates as 'raw art'. He was gifted a copy of Hans Prinzhorn's influential Artistry of the Mentally Ill (1922) and began corresponding with untrained artists, but it was not until 1945 that he visited a number of psychiatric hospitals and after learning more, began to collect the work of patients. The exhibition will centre around a gallery dedicated to Dubuffet's collection, demonstrating how its return in 1962 from a ten year period of loan to the US contributed to a major shift in his practice. Continuing with significant bodies of work including the 'Hourloupe' cycle and 'Coucou Bazar', the exhibition champions Dubuffet's spirit, which has made him such an important influence for artists working since.
This exhibition is sponsored by tp bennett and Sotheby's.
Jean Dubuffet
Barbican Art Gallery, London, UK
11 February - May 2021