Press room
Barbican launches Soundhouse: Intimacy and Distance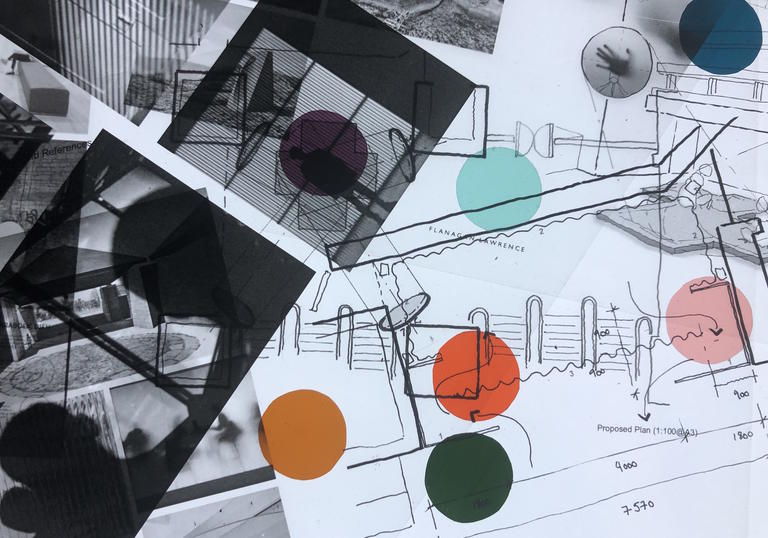 Soundhouse: Intimacy and Distance
Available online from 28 October 2020 – 17 January 2021
Today, the Barbican launches Soundhouse: Intimacy and Distance, a collaboration with audio-makers Nina Garthwaite (In The Dark) and Eleanor McDowall (Falling Tree Productions) that explores audio culture in a physically distanced world caused by the ongoing pandemic. The free online showcase consists of experimental audio works and specially commissioned writing.
Three bespoke online 'listening rooms' have been guest-curated by the audio producer Arlie Adlington; multimedia artist and audio-maker Ariana Martinez; and award-winning sound designer Axel Kacoutié. In these rooms each curator examines a part of the listening experience which was meaningful to them - from the political power of personal storytelling to the sculptural qualities of sound - drawing together audio from traditional speech-led narratives to more abstract, sound-focussed works.
Alongside the listening rooms, Soundhouse features specially commissioned writing on radio and podcasting by authors including educator and award-winning poet Raymond Antrobus; race, equity and justice reporter at KQED Public Radio in San Francisco Sandhya Dirks; lecturer in psychology at the UCL Institute of Education Jessica Hayton; as well as award-winning artist and journalist Sayre Quevedo. They reflect on subjects ranging from the relationship between listening and loneliness; how we can translate audio work to make it more accessible across a spectrum of hearing; and the uneasy imbalances in collecting and sharing personal stories to an unseen audience.
Soundhouse also explores how increased isolation and social distancing have affected our psychological relationship with audio and sound. The project included a survey of around 200 audio-makers and listeners, which revealed that 75% of respondents' listening habits had changed since the pandemic began. They found themselves particularly drawn to presenters they considered familiar, comforting or friendly, and to podcasts and radio programmes that offered humour and escape from the anxiety-inducing news cycle.
Co-producers Nina Garthwaite and Eleanor McDowall said: 'Soundhouse is a platform for creative radio making and podcasting, and provides a space for critical analysis of contemporary audio culture. We've always thought of radio and podcasting as an invisible artform - something that people tend to listen to in private, alone - in their bedrooms and kitchens, on long walks or drives. Unlike a cinema for film or a concert hall for music - radio and podcasting don't visibly occupy public space. Would we treat them differently if they did? Soundhouse as a project grew out of a desire to make the artform visible, to spark conversations around how work was made and to enjoy communal listening experiences.'
Razia Jordan, Producer, Barbican, said: 'Rather than letting people listen to programmes on demand, we've adopted a 'live listening' approach. That means whenever you tune-in, from wherever in the world, you'll be having a communal listening experience. We wanted to reflect the particular intimacy of radio at a moment when so many are seeking solace in it. We're excited to have collaborated with three guest curators for this online iteration of Soundhouse, and the breadth of work chosen by them offers something for everybody, whether they're new to this kind of work or avid listeners.'
Soundhouse: Intimacy and Distance is commissioned by the Barbican's Level G programme, an experimental platform and series of installations, artist residencies and public events for people to explore art and ideas about the forces shaping our lives today. This is the second edition of Soundhouse. The first, Soundhouse: The Listening Body, was conceived in 2018 and included a pop-up venue at the Barbican, and a series of alternative visions for public listening events.
​Soundhouse is generously supported by Wellcome.
The Barbican believes in creating space for people and ideas to connect through its international arts programme, community events and learning activity. To keep its programme accessible to everyone, and to keep investing in the artists it works with, the Barbican needs to raise more than 60% of its income through ticket sales, commercial activities and fundraising every year. Donations can be made here: barbican.org.uk/join-support/support-us/for-individuals/make-a-donation