Press room
Barbican announces Gilberto Gil & BaianaSystem (28 June) and full line up for Richard Dawson (28 March)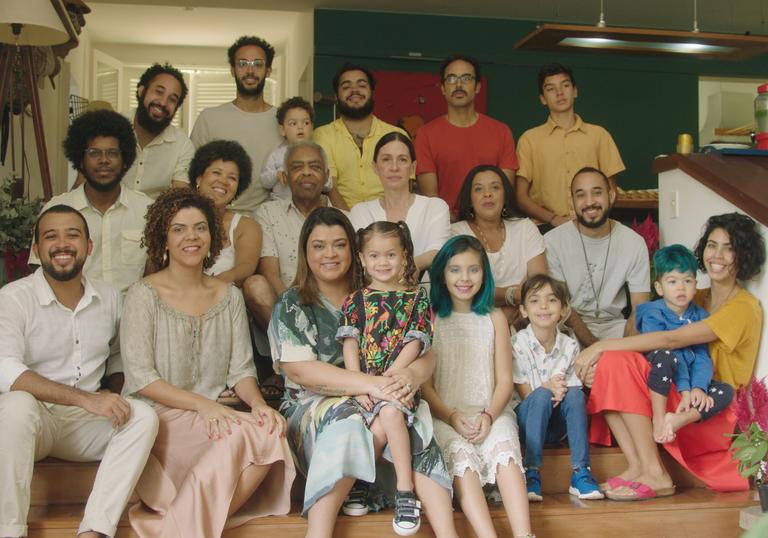 Gilberto Gil & BaianaSystem: Back to Bahia
Sun 28 Jun 2020, Barbican Hall, 7.30pm
Tickets £25 – 40 plus booking fee
This special Barbican double bill brings together two generations of acclaimed Brazilian artists from Bahia in London this summer: Iconic singer-songwriter Gilberto Gil and one of the most exciting bands coming out of Brazil at the moment, BaianaSystem. Each of them will perform their own set, before also collaborating on a few songs.  
Gilberto Gil presents his latest Nos Á Gente family project, which sees him perform alongside musicians, singers and artists from within his circle of family and close friends in a set featuring his timeless classics alongside newer material from his latest 2018 Latin Grammy-Award winning album Ok Ok Ok. The album is a tribute to life and came together during a time when Gilberto Gil was recovering from a serious illness that brought him to the brink of death. It features his first previously unreleased songs after a hiatus of eight years, and it is his 60th studio album to date.  
Gil's career started within the bossa nova genre before he expanded his song writing to reflect his political awareness and social activism. With a discography spanning over 50 years, Gil has drawn inspiration from a rich pool, including the reggae he was exposed to during his time in London as an exile. In more recent times Gil took his political and social activities to an official role, serving as Brazil's Minister of Culture (2003-2008). Gilberto Gil returns to the Barbican's own-promotion contemporary music programme following his appearance in October 2017 alongside Cortejo Afro, Nucleo de Opera de Bahia and Orquestra Nova Lisboa.
BaianaSystem's set features their trademark hi-energy mix of classic Bahian sounds and rhythms, rap, dub-heavy beats, reggae and socially conscious lyrics, all accompanied by the band's distinctive visuals.
The Latin Grammy-Award winners for Best Portuguese Language Rock or Alternative Album for 2019's O Futuro Não Demora – featuring a collaboration with Manu Chao – also stem from Bahia, the Brazilian state with the strongest African cultural heritage in the country. The band aims to manifest and champion the sound of the Black Atlantic, taking in connections old and new between Africa, Brazil and the Caribbean, from the roots of samba to global bass culture.
Produced by the Barbican
On sale to Barbican members on Wed 26 Feb 2020
On general sale on Friday 28 Feb 2020
 
Full line-up details announced:
Richard Dawson: Delight is Right
Sat 28 Mar 2020, Barbican FreeStage (from 4pm) & Barbican Hall (from 7pm) 
Tickets £17.50 – 25 plus booking fee 
Following the release of 2020, his new and highly-anticipated sixth solo album (released on 11 October 2019 on Weird World/Domino), celebrated Northumbrian songsmith Richard Dawson presents a specially curated evening at the Barbican – a gathering of his friends, fellow travellers and favourites. Performances will stretch across two stages, starting on the Barbican FreeStage and culminating in a headline Richard Dawson set in the Barbican Hall. For this he will be joined by a full band, presenting new material from 2020 – a hard-hitting state-of-the-nation study on contemporary Britain which introduces the listener to grand themes through small lives and portraits of human beings struggling with recognisable concerns, conflicts and desires. Dawson's music has been described as a blend of traditional English and jazzy psych folk and North Country Blues.
This evening's eclectic line-up, which reflects the breadth of Dawson's influences, features:
Barbican FreeStage (from 4 pm)
Norway-based Danish saxophonist Mette Rasmussen whose improvised music spans from free jazz to textural soundwork
Alternative London/Brighton-based folk-pop and synthwave duo BAMBOO – the project from Nick Carlisle (Peepholes, Don't Argue) and Rachel Horwood (Trash Kit)
London-based art rock ensemble Yama Warashi fronted by ex-Zun Zun Egui member Yoshino Shigihara and inspired by Japanese folk dance, free jazz, tribal African music and heavily saturated in psychedelia
Barbican Hall (from 7pm)
Richard Dawson and band
English singer-songwriter, photographer and visual artist Hannah Diamond, whose debut studio album Reflections was released in November 2019 on PC Music
Finnish experimental rock band Circle whose style can be associated with krautrock, heavy metal, progressive rock and ambient music, and whose line-up for the evening features Richard Dawson himself on guitar and vocals 
French free-rock, noise, DIY pop song and avant-garde poetry outfit Humming Dogs 
Georgian saz (long-neck lute) player and singing folk poet Asiq Nargile
Produced by the Barbican in association with Upset The Rhythm
 
Support announced:
Lankum 
+ caroline
Wed 15 Apr 2020, Barbican Hall, 7.30pm
Tickets £17.50 – 22.50 plus booking fee
Dublin four-piece folk band Lankum will perform at the Barbican on 15 April 2020 with an expanded band line-up and some special guest artists tba. The programme will include material from their 2019 album The Livelong Day (Rough Trade).
The Livelong Day's blend of alternative folk and psychedelia has cemented their reputation as one of the most talked about groups to emerge from Ireland in decades. Described by Lankum as a 'songbook for the people', it features reworkings of folk standards such as 'The Wild Rover' and 'Katie Cruel' alongside originals written by the band.
Lankum are brothers Ian and Daragh Lynch, Cormac Mac Diarmada and Radie Peat and their combination of traditional folk roots with contemporary undercurrents forges music that is dark, mysterious and transcendental. It shows that folk music can be angry and progressive and is still a vital force today.
Support comes from London-based eight-piece band caroline. They share influences in, and experiences of playing, midwestern 'emo' guitar music, Appalachian folk, minimalist classical and various forms of dance music. caroline have recently signed to Rough Trade and are currently working on their debut album. 
Produced by the Barbican in association with Upset the Rhythm