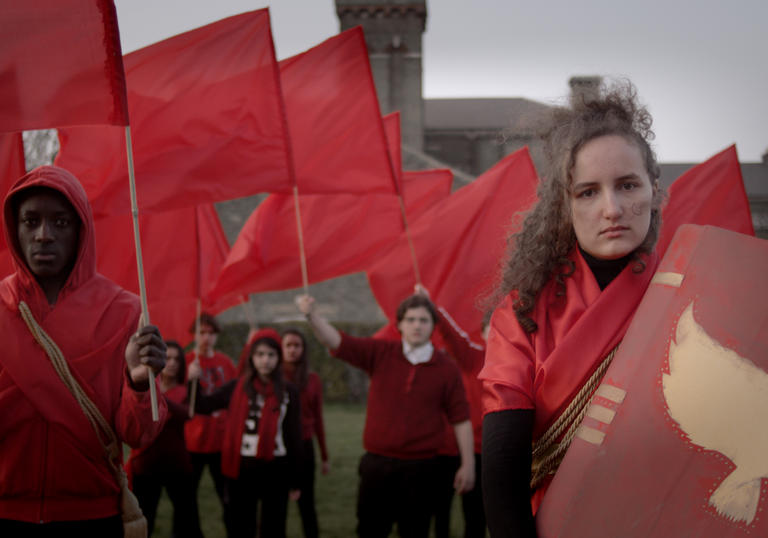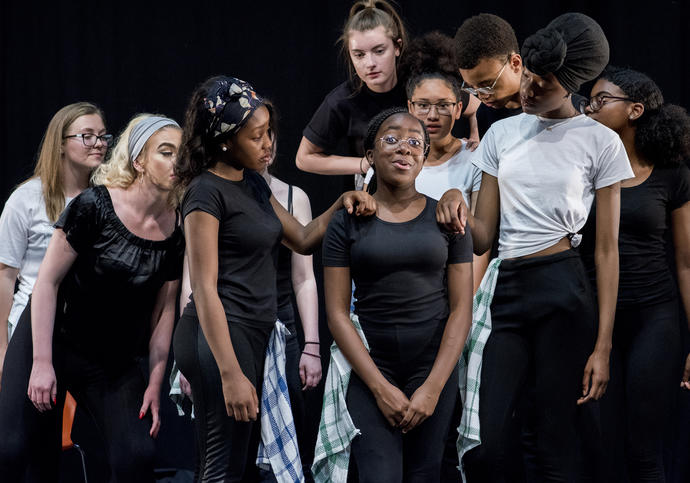 Barking Nuns
Uncovering the mysteries of the first abbess of Barking Abbey
On 29 June 22 young people from Sydney Russell School came together to perform Barking Nuns, the powerful story of the first female abbess of Barking Abbey. 
Created in partnership with Complicité alongside volunteer researchers from Valence House Museum the Barking Nuns project used theatre as a tool to explore local history. As well as looking back, the project boldly imagined how young people will go on to define the future and become the change makers of tomorrow
Read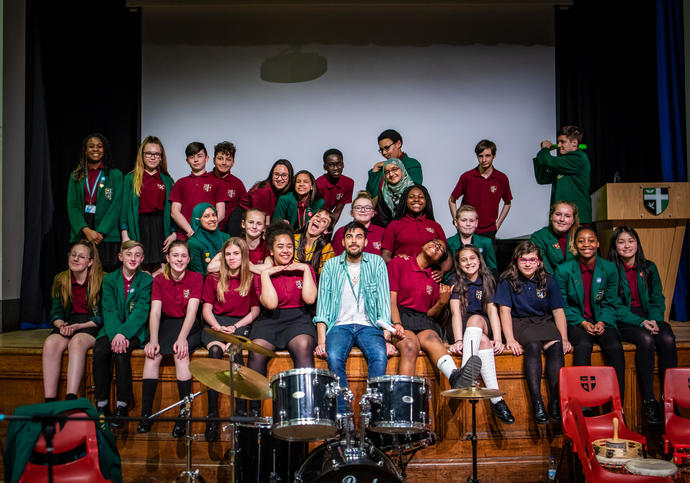 What does it mean to be a change maker?
We asked the students and teachers that we've been working with at Sydney Russell School, 'what does it mean to be a change maker?'. See what they said and explore the photos and films from the first six months of the Change Makers residency.
Explore
Join Young Barbican
Be there when it happens with discounted access to unmissable art and entertainment as well as events and creative opportunities for 14-25 year olds