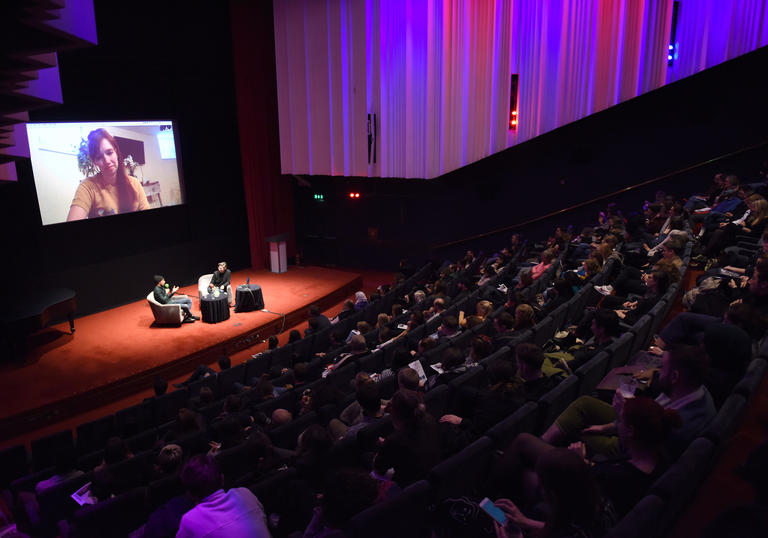 Important information about the application process
Ten projects in total are selected to take part in the Lab, after the interviews have taken place.
 
Only projects submitted as part of the Emerging Film Curators Lab are eligible to be selected for the Barbican cinema programme: taking part is essential.
 
You must be willing and available to take part in both the Emerging Film Curators Lab in June and if selected, attend your event at the Barbican for the screening event you develop at the Lab. This would be on a date in late 2022 / early 2023, agreed with the Barbican and the emerging curator.
 
You are expected to be involved at all stages of production for your event; the lab is to develop your conceptual and practical skills alike.
 
All projects need to include a film screening with an additional live element, and last no longer than 2hrs 30 min total.
 
Each project selected for Barbican Cinema programme receives a curatorial fee of £250, with an additional £250 available to cover the cost of event production, not including the screening fee.
 
We offer a limited number of travel bursaries and childcare bursaries. If you progress to the interview stage, this can be discussed at that time.
 
All applicants must be UK residents.
 
All applicants (including all members of any collective) must be over 18 years of age.
The selection committee is made up of Barbican Cinema curators, members of the Creative Learning team and a number of the Barbican Young Programmers alumni. All proposals are evaluated on the merit of the project, originality, and how well it meets the criteria listed above.
 
Proposals received after the deadline won't be considered. 
 
You'll be notified if your project is successful in the week starting Monday 30 May.
 
We'll contact all applicants to let you know if you have been selected for interview or not, but because of the high volume of applicants, we can't offer feedback for unsuccessful applications. 
 
If you have any queries about the application process or the Lab, please get in touch at

[email protected]