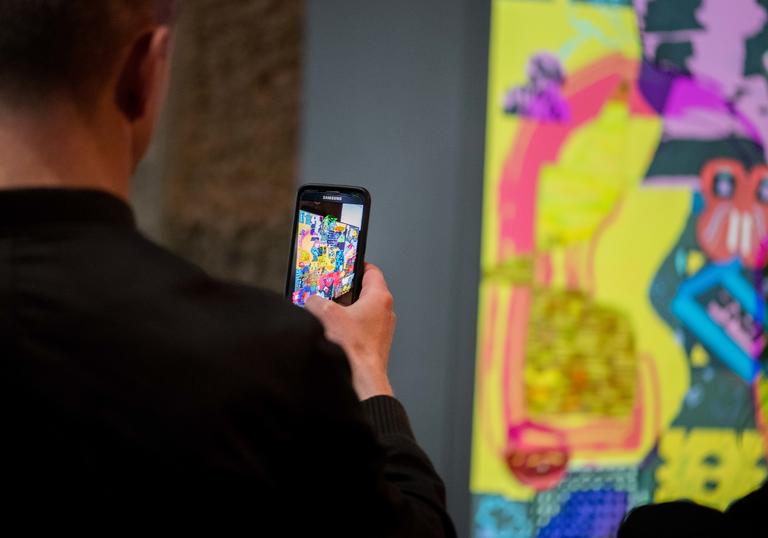 Discover
Listen: AI music
Can a computer create its own score? Will bots replace DJs? We open our ears to music that is using artificial intelligence to enhance, shape or inspire their output.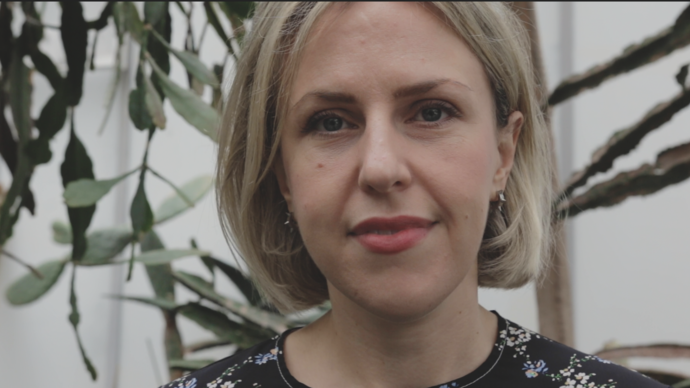 Barbican Meets: Alexandra Daisy Ginsberg
Could artificial intelligence and technology help us to bring back the scents of extinct plants? We meet artist Alexandra Daisy Ginsberg to hear about her project 'Resurrecting the Sublime', featured in 'AI: More than Human'.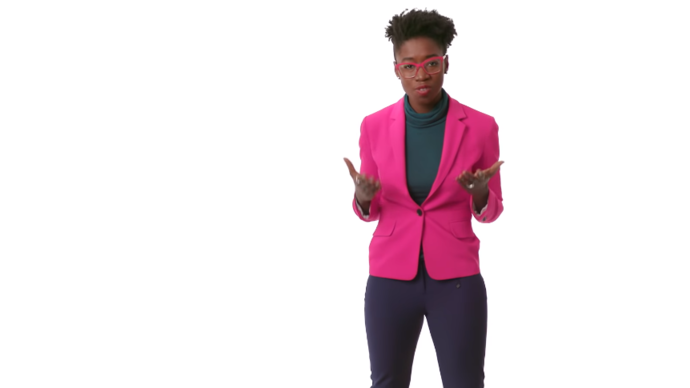 Watch: AI, Ain't I A Woman? - Joy Buolamwini
Poet of Code shares AI, Ain't I A Woman - a spoken word piece that highlights the ways in which artificial intelligence can misinterpret the images of iconic black women.
Creative Team
RARA is an open access workspace established in Clapton, London. We provide long and short term users with affordable space in which to do anything and everything. Welcome to the era of total creative freedom, the antithesis of the 9 – 5. A platform to individual design practice, with a collaborative atmosphere. We also take on projects as a collective – our mix of architects, builders, artists, makers, writers, designers and more allows us a unique approach to a range of projects.
Necole Schmitz's work uses sculpture, installation and performance to explore ideas surrounding interactions between the artist and viewer in the context of the experiential use of space. She studied painting at Boston University then went on to complete a master's degree in fine art at Chelsea College of Art in London earning a distinction.  Necole Schmitz has exhibited widely in the USA, UK and abroad. Recent exhibitions and residencies have included the 2014 Marrakech Biennial, Whitstable Biennale and the Bristol Biennale. She is currently the artist in residence at Chelmsford College in Essex and has been named as a Chelsea College of Art Foundry Fellow and is embarking on a 6 month long experimental project there beginning May 2015. Schmitz currently lives and works in London.
Sara Brouwer is a ceramicist with a background in Learning and Talent Development programmes in the craft sector. She throws asymmetrical pieces on the wheel (on purpose) and specialises in sculptural and textural ceramics. Before this, Sara attended Camberwell College of Arts where she specialised in drawing, stop-frame animation and video art, and then took the Museum Studies MA at UCL. Sara has experience showing and selling handmade work in shops and at craft fairs as well as working with galleries. She joins our team as events co-ordinator.
Heather Barnett is an artist, researcher and educator working with natural phenomena and complex systems. Employing living systems, imaging technologies and playful pedagogies, her work explores how we observe, influence and understand the world around us. Recent work centres around nonhuman intelligence, collective behaviour and distributed knowledge, including The Physarum Experiments, an ongoing 'collaboration' with an intelligent slime mould; Animal Collectives collaborative research with SHOAL Group at Swansea University where she is an Honorary Research Fellow; and a series of publicly sited collective bio/social experiments, including Crowd Control and Nodes and Networks. She is Pathway Leader on the MA Art and Science at Central Saint Martins (University of the Arts London), a Higher Education Academy National Teaching Fellow, and chairs London LASER, a regular talks series on the intersections of art and science.
Jennifer Crouch is an artist and educator with a background in physics and medical illustration. Her PhD research at the University of Portsmouth explores physical phenomena through craft which manifests through the weaving of biomedical data and Fourier transforms. Her work also involves making MRI and CT phantoms co-designed with scientists at The University of Portsmouth, the UCL Centre for Advanced Biomedical Imaging (CABI) and The Francis Crick Institute.
 
A collective of 16-25 year olds interested in shaping the future of craft, design and making in the UK. The Crafts Council's Young People's Program brings together young people based in London who are interested in craft, design and making to co-produce projects and events with us at the Crafts Council, and in doing so help shape the future of craft in the UK.
Headway East London is a charity supporting people affected by brain injury. Their vision is to build a community where people with brain injury are valued, respected and able to fulfil their potential. Members of Headway East London have been colloabrating with artist Nicky Deeley to create a project inspired the differences in humans and robots and the importance of being able to dream and imagine. Many of Headway's members say they have been 're-wired' since their brain injury, many also rely on machines for communication and expression; they have been able to explore ideas of being humans, artists and using machines to survive to create the artwork on show today.
Elizabeth Murton: Since graduating from Goldsmiths (2006), works are often inspired by cross-disciplinary conversations such as Laboratory of Dark Matters (2017) with Dr Chamkaur Ghag (UCL) in East London and Cleveland UK and Arts Council Funded Between Materials and Mechanisms (2016) (University of Hertfordshire). In 2019 Murton is exploring complexity science with UCL researcher Dr Elsa Arcaute part of Trellis. Select exhibitions and commissions include: Structure, Texture, Future, The Nunnery Gallery, London (2015); Common Bodies, East Street Arts, Leeds (2014); Art Language Location Festival, Cambridge University, Cambridge (2013); A Matter of Substance, APT Gallery, Deptford (2012); A Theory of Everything, Core Gallery (2011); Deptford X Gallery Plots (2010); Crafts Council Commission for Origin, Somerset House (2009); Rules and Regs Residency, Farnham (2007). Murton was awarded a-n The Artists Information Company Re:View Bursary (2013) and Arts Council England Grants for the Arts Fundinf (2016)
Experience a series of workshops and performances led by the Barbican Young Poets who will be responding to Es Devlin's PoemPortraits and the AI: More than Human exhibition. Sessions will be exploring ideas around poetry written by A.I. and how this interfaces with poetry written by humans. The poets will be looking at themes such as Anglophone bias, gaming and images of the human body. 
 
Ohbot has been created by Mat Walker, a roboticist who created the Inkha robot receptionist at King's College, London and Dan Warner, a primary teacher and ICT specialist who advises schools and local authorities on educational technology for learning.
Ohbot is already being used by over a thousand schools and individuals in the UK and around the world, it was a finalist in the awards for ICT Innovator of the year at the BETT show in London in 2016 and won a British Educational Suppliers Association ERA award in 2018.
Riwa Saab is a multidisciplinary performance artist specializing in devised theatre, spoken word poetry, and song-writing. Her practice focuses on the relationship between body and space, the personal and the political, and the authentic expression of life.
Esra Jackson is a multidisciplinary artist who's current focus is on singing/songwriting. Her practise has been inspired by R&B, Pop, Indie and Jazz artists/performers. 
Marlowe Mitchell is an artist with a love of writing, composing, and researching everything. Their practise is especially inspired by a celebration of underrepresented histories and queer culture.
With Thanks
Crafts Council

Institute of Making