Tangerine Dream: Zeitraffer
A Barbican Music Library Exhibition
Due to the ongoing coronoavirus restrictions, Barbican Library exhibitions are currently suspended and will reopen at a later date.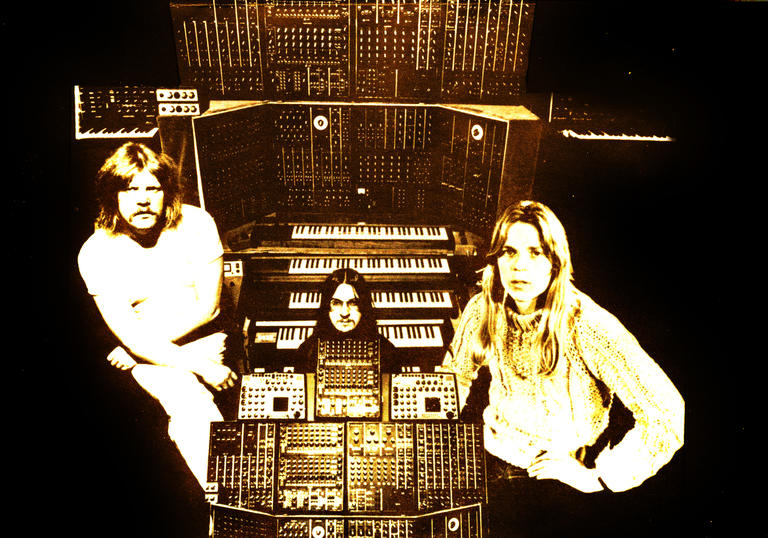 The exhibition is currently suspended due to COVID-19 - we hope to reopen the exhibition at a later date and will update this page with more information when available. 
Join us on an analogue journey through unseen footage, unpublished articles and original synthesizers with one of electronic music's pioneering groups.
The band Tangerine Dream was founded in 1967 by Edgar Froese in West Berlin. They were early pioneers of electronic music, who, with albums like Phaedra and Rubycon, laid the foundation for new styles such as Ambient and Trance.
Through uncovered photographs and videos, original synthesizers, cassettes and vinyl, this exhibition reveals London's key role in the international breakthrough of Tangerine Dream during the 1970s.
Fast-forward to the present day, when synthesizers and sequencers are being continually rediscovered in music and pop culture, and enjoy a retrospective 'time-lapse' (Zeitraffer in German) across the band's influential 50-year history.
A Barbican Music Library Exhibition curated by Bianca Froese-Acquaye, Felix Moser and Melanie Reinisch
Idea and responsibility: Bianca Froese-Acquaye / Eastgate Music & Arts