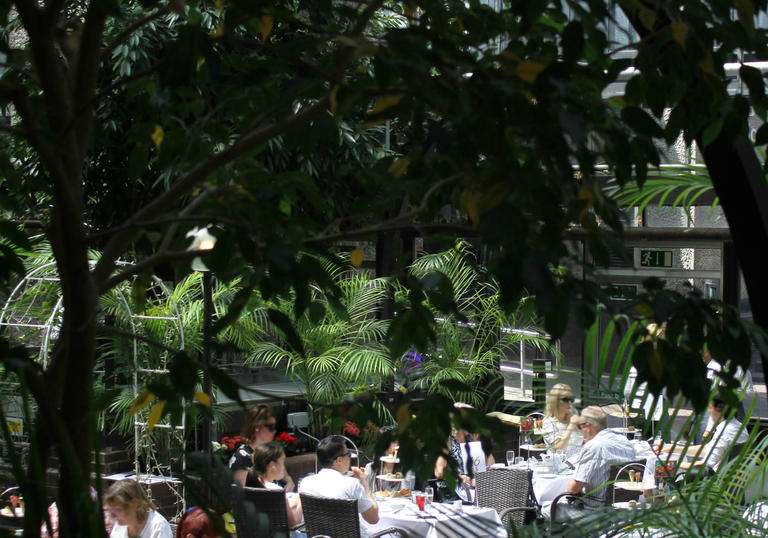 Discover
How do you maintain a tropical conservatory surrounded by concrete? Neil Anderson, our Head Craftsperson, is the man to speak to. Find out more about his work and his experience working at the Barbican. 
The Art of Change
See how artists respond to, reflect and potentially effect change in the social and political landscape in our 2018 season
Please inform us of dietary requirements no less than 48 hours in advance by contacting afternoontea@barbican.org.uk. Please note that we may not be able to meet your requirements without this information.
Please note that the Conservatory is open to the public as well as visitors coming for afternoon tea – it is not a private setting.
Cancellations: should you be unable to attend please call the Box Office on 020 7638 8891 (10am–8pm Mon-Sat, 11am–8pm Sun). Refunds are available up to 48 hours before you are due to attend and can be arranged by phone only.