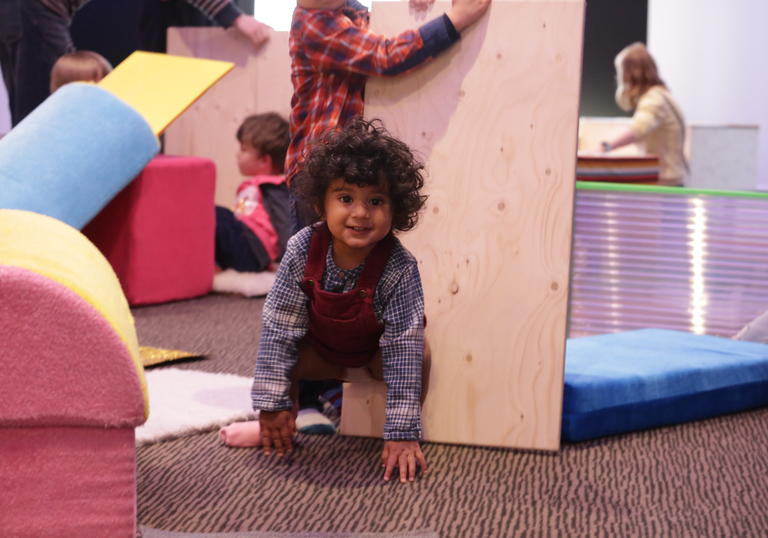 The future of Barbican Blocks
Barbican Guildhall Creative Learning is excited to announce that it is developing a new offer for our under fives visitors and their families and carers following a successful collaboration with Co-DB Play and Pop up Parks on Barbican Blocks. 
 
The new activities will continue to push the boundaries of play but will be available to more of our visitors, more of the time. Barbican Blocks will remain a part of our learning offer, making appearances through our wider public programme, community outreach and off-site events. 
 
Our new activity, Squish Space, has now launched.
 
We look forward to continuing to welcome you to the Barbican for more innovative participatory play experiences in future.  
 
In the meantime, we encourage parents to explore the wider Under fives offer across Culture Mile including activities at the City of London Libraries.