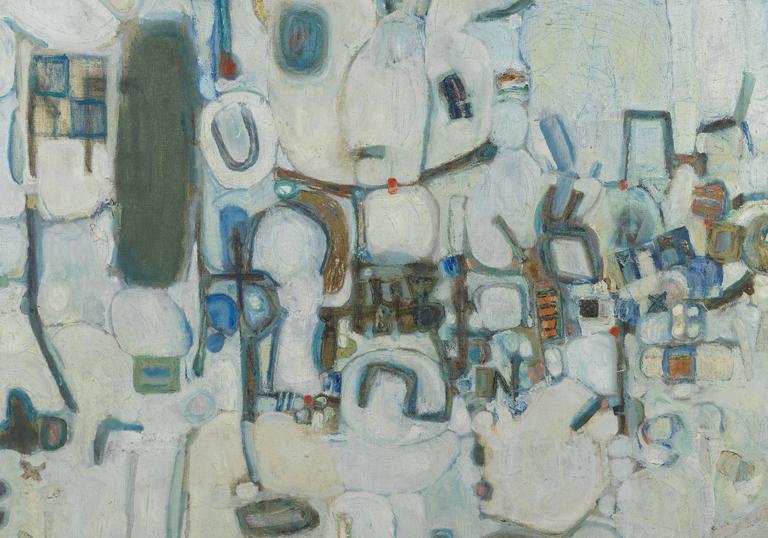 Course information
Eligibility 
Participants must be aged 18+ and have sufficient English language skills to cope with course demands.
Who is the course for?
Anyone with a passion for or an interest in art history as well as anyone who wishes to gain knowledge of postwar art in Britain. 

No previous knowledge is required so this course is suitable for anyone new to art history. 
What can I expect to learn?
The course considers some of Britain's most well-known artists, as well as looking at artists deserving of greater attention who have been the subject of reassessments of the period, offering new approaches to postwar British art. The course also celebrates the internationalism of British art, including exhibitions such as the Venice Biennale, artists who immigrated to Britain, along with global artistic exchange.
You can expect to:
Learn some of the formal debates central to postwar art, relating to figuration and abstraction, new media and style

Examine the relationship between art and society

Gain knowledge of practitioners celebrated at the time, as well as those who have more recently been at the forefront of scholarship

Analyse key artworks individually and comparatively from a wide range of media, identifying connections and themes across the time period

Understand some critical approaches to postwar art, addressing philosophy, gender, sexuality and postcolonialism
About the Course Tutor
This course will be led by Dr Catherine Howe. 
Dr Catherine Howe is a lecturer, researcher and curator specialising in twentieth-century European and American art. She has taught at the Courtauld and the University of Sussex and is currently an Associate Lecturer at The Open University and a catalogue raisonné consultant for the Roy Lichtenstein Foundation.
She has published her writing and research in exhibition catalogues for Tate, Centre Pompidou, the Royal Academy and Barbican, contributing to the exhibitions Queer British Art 1861-1967 at Tate Britain (2017), along with Noguchi, currently on show in our Gallery. 
In 2021 she was a Postdoctoral Fellow at the Paul Mellon Centre for Studies in British Art, working on a book about the painter Francis Bacon.