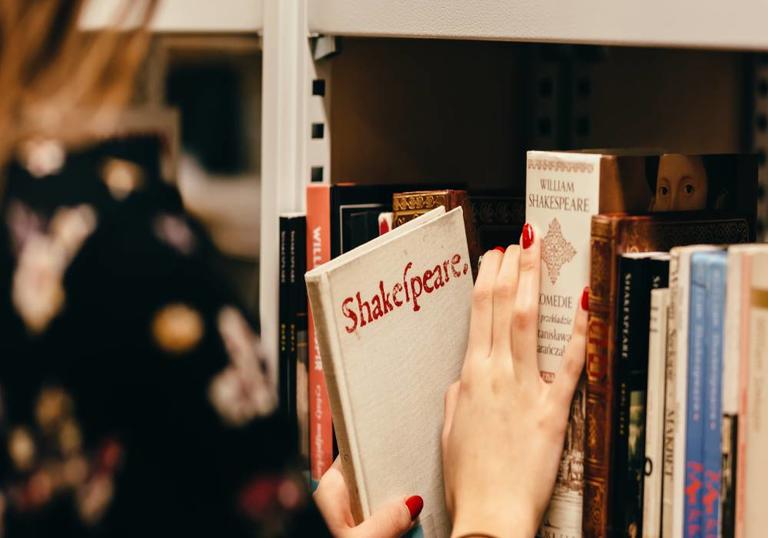 Course information
Eligibility 
Participants must be aged 18+ and have sufficient English language skills to cope with course demands.
Who is the course for?
All levels of experience and familiarity with Shakespeare, and an enthusiasm for Shakespeare's plays would be useful.
What can I expect to learn?
A mix of lecture-based teaching, with presentations from the tutor, breakout discussion groups, Q&As with actors and special guests and group activities. During the sessions you will also watch clips from performances of Shakespeare's plays and listen to music inspired by his work.
Between each session, there will be optional material available if you would like to investigate the themes of the session further.
Topics we'll cover include:
Shakespeare in his own time 
LGBTQ+ perspectives on Shakespeare
Shakespeare and colonialism 
Shakespeare and revolution 
Shakespeare and dance 
Discover new ways of accessing Shakespeare's plays
Understand how Shakespeare has informed our culture today
Do I need anything for the course?
Access to a complete works of Shakespeare, either as a hard copy or for free online at https://www.opensourceshakespeare.org 
About the Course Tutor
The course is led by Lucinda Dawkins.
Lucie is the co-artistic director of SCRUM Theatre, and works as a freelancer for Cheek by Jowl as assistant director, dramaturg, and host of their podcast 'Not True, But Useful…'
She holds an MFA in theatre direction from the David Geffen School of Drama at Yale, where she was the Cullman Scholar in Directing and is currently working with Declan Donnellan on his new book on directing and acting Shakespeare.