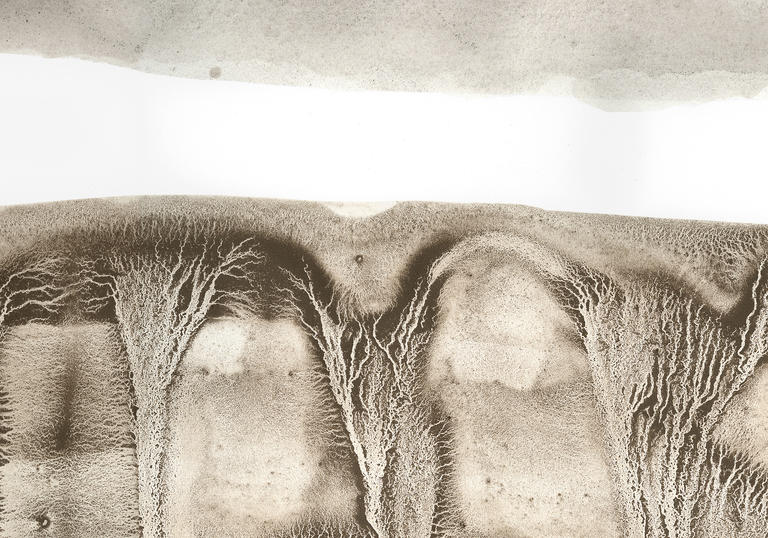 Take Part: Drawing and Breathing
As part of his residency in the Conservatory, Artist Sam Winston has been working with groups of children and young people to explore the air we breathe and where it comes from. The climate crisis and global pandemic have made us acutely aware of the air around us; Sam uses drawing and breathing to explore the relationship between London's air quality, environmental overwhelm and how creative practice can help us find a moment to reflect upon it all.
Ink drawings produced by young people in the workshops will be gathered together to create a large-scale participatory work to be displayed in the Conservatory alongside Sam Winston's own work.
You are invited to contribute to this artwork by making your own ink drawing; just visit the Conservatory during residency opening hours, and amongst the calm of the plants, take a moment to draw, reflect, and breathe.
You are advised to bring your own headphones and a smartphone to access the trail. There will be a small number of headphones and devices available if you are unable to use your own. You will have access to control the volume of the stories yourself. Headphones are sanitised before each use.
With Thanks To...

Following the Breath is supported by Wellcome