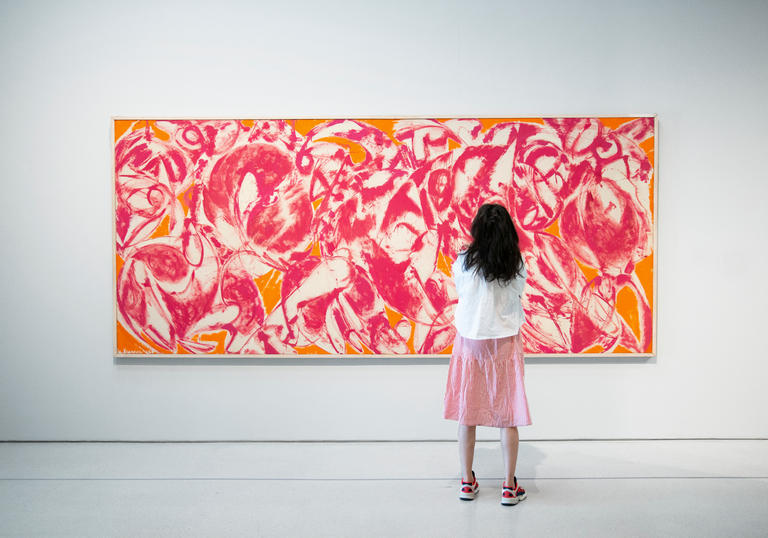 Course information
Who is the course for?
•    Anyone aged 18 and over with a passion for Art, no experience is required, just your interest and enthusiasm for twentieth-century art. This is an opportunity for those interested to explore and understand how artists have written about their work in the modern period.
•    The course is also suited to those interested in arts journalism or criticism, but who do not necessarily write themselves.
What can I expect?
The online sessions will include smaller group work, writing exercises, and discussion. Between each session there will be suggested reading, as well as voluntary opportunities for you to respond creatively and critically on the reading for each week. 
You can expect:
•    Discussion groups where you will analyse art writing in context, from the perspective of artists and using primary documents (e.g. manifestoes, essays, catalogue texts, etc.). 
•    Analysis of reproduced archival material
•    Group criticism of artworks relevant to the critical appraisals: each week will feature ten 'representative' works.
By the end of this course, you will have received a thorough grounding in the production and reception of art writing in the UK and US through various art movements from 1888 to 2000. 
Eligibility
•    For everyone aged 18+.
•    Participants must have sufficient English language skills to cope with course demands.
About the Course Tutor
The course has been developed and will be led by Dr Matthew James Holman.
Matthew James Holman is an art critic, writer and lecturer. He completed his PhD at University College London in 2020 after periods as a Visiting Scholar in Research at Yale University, an IPS Fellow at the Smithsonian American Art Museum, and as a Visiting Lecturer at the John F. Kennedy Institute for North American Studies in Berlin, where he convened a course on modern art and poetry. Matthew currently teaches at UCL, The Slade School of Fine Art, and Queen Mary University of London. His art writing has been published by Frieze, Burlington Contemporary, The Art Newspaper, The White Review and Apollo.
Online Short Courses Requirements
All sessions will take place online using Zoom. A Zoom link will be sent to you in advance of the course start date with further instructions.
To participate in online classes you will need the following:
•    An email address
•    A reliable internet connection
•    A laptop/tablet/desktop computer with a microphone and camera (most have these included)
•    Speakers/headphones (the speakers in your laptop/tablet/computer should be sufficient)
•    A fully updated web browser able to use the most up to date version of Zoom, or a fully updated Zoom client
If you have any questions regarding joining one of our online courses please contact the Guildhall.