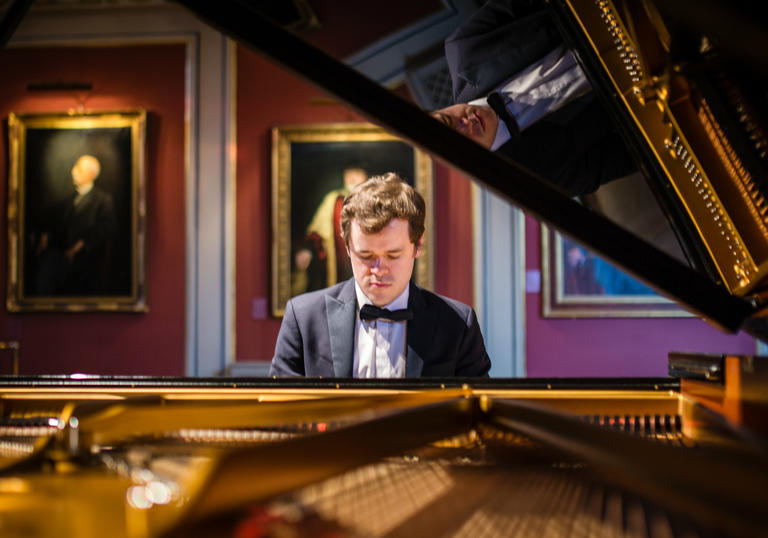 'Grosvenor is constantly searching for new things in the music he plays' The Guardian. In 2019 he joins the Doric Quartet for a pocket-sized Chopin concerto cycle and performs a solo recital.
Events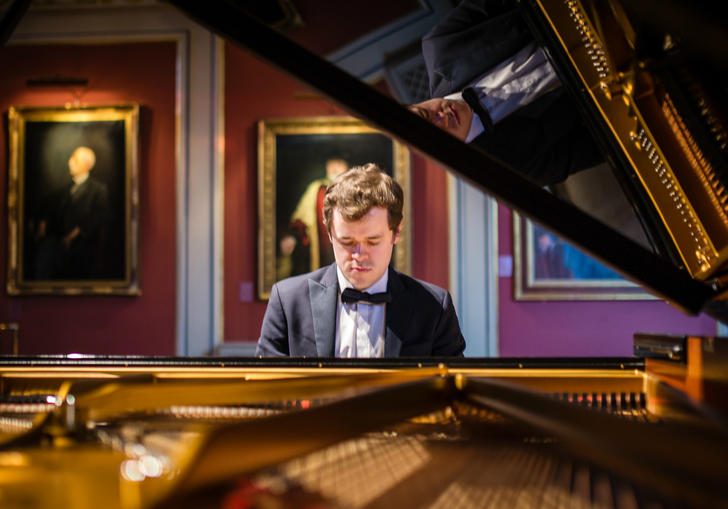 Benjamin Grosvenor with the Doric Quartet
Prepare for a different kind of chamber music with a delightful 19th-century rediscovery: a scaled-down version of Chopin's First Piano Concerto for piano and a quintet of string players.
Chopin
Piano Concerto No 1
Fauré
Piano Quintet No 1 in D minor
Doric String Quartet
Laurène Durantel
double bass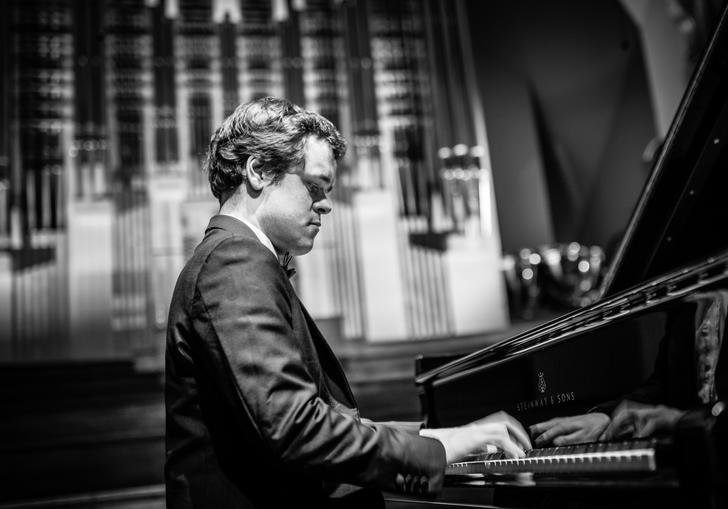 Benjamin Grosvenor in recital
The masterly young British pianist takes Schumann as his starting point for a musical journey through three very different conceptions of virtuosity.
Schumann Blumenstück
Schumann Kreisleriana
Janáček
Piano Sonata 1.X.1905
Prokofiev Visions Fugitives Nos 1, 2, 3, 8, 6, 7, 10, 11, 12, 9, 14 &16
Liszt/Bellini Réminicences de Norma
Benjamin Grosvenor with the Doric Quartet
Benjamin Grosvenor and the Doric Quartet complete their pocket-sized Chopin concerto cycle, and join forces in Dvořák's expressive Piano Quintet.
Janáček String Quartet No 1, Kreutzer Sonata
Chopin
Piano Concerto No 2
Dvořák
Piano Quintet No 2
Doric String Quartet
Laurène Durantel
double bass