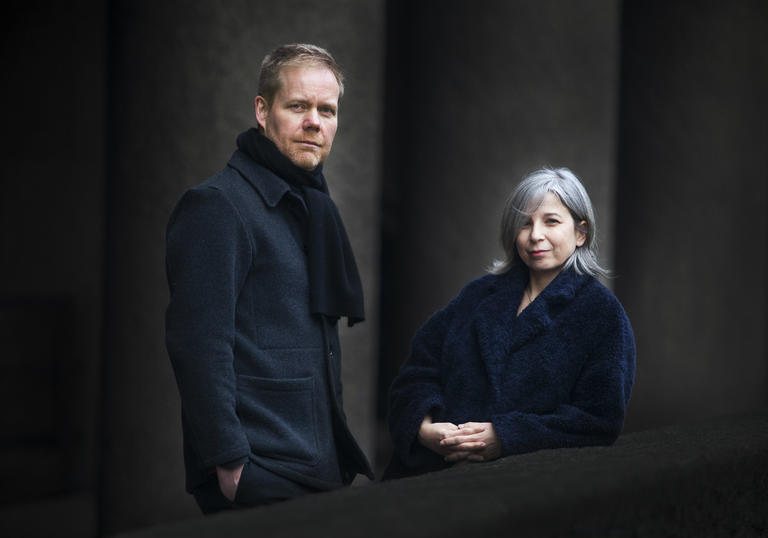 ''Sounds and Visions' sums up our feeling that creativity exists as a social project that illuminates the lives of individuals and society as a whole, and that art exists beyond all boundaries.'
Film programme
Throughout the weekend a number of film screenings in our cinemas (both free and ticketed) form a second strand of Sounds and Visions – showcasing an array of works from documentaries to experimental films.
There's full screenings of Stan Brakhage's vast avant-garde journey Dog Star Man (1961 – 1964), and the documentary I Dream of Wires (2014), which depicts the history and resurgence – continuing in some of the weekend's gigs – of the modular synthesizer. And there'll also be a series of shorts shown, including Peter Greenaway's study of the artist Meredith Monk (1983), Charles and Ray Eames' examination of the scale of the universe in The Powers of 10 (1968), and many more, including with soundtracks from the likes of John Cage, Stravinsky and Duke Ellington.
Take a look at the full programme of free screenings here.
Discover
Listen: Max Richter - Sounds and Visions
A selection of the music you can hear at the Max Richter curated Sounds and Visions weekender, at the Barbican in May 2018.
Listen: Barbican Recommends
Not sure what to listen to? Every month we update our Barbican Recommends Spotify playlist with what we've been listening to in the office. Expect everything from Actress and Arcade Fire to Kamasi Washington and Omar Souleyman.