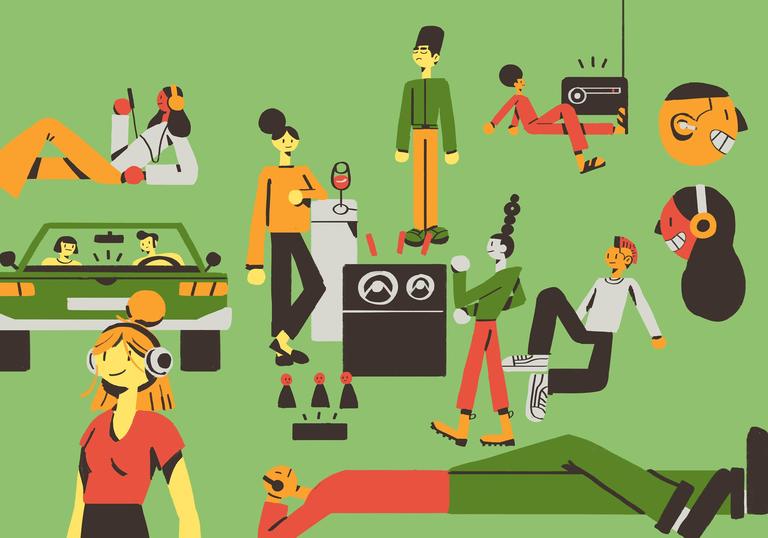 About the artists
In 2010, Nina Garthwaite set up In The Dark, a media arts organisation best known for its gathered listening events. Run by a collective of audio producers and enthusiasts, In The Dark has gone on to gain a reputation around the world for curating, commissioning and celebrating creative audio.
Eleanor McDowall is a Director at Falling Tree Productions, which creates features and documentaries for the BBC and high-profile cultural institutions. McDowall is also the founder of Radio Atlas - an online platform and podcast for subtitled audio documentaries, and the series producer of Short Cuts - a home for new, adventurous audio documentaries on BBC Radio 4.
Always open, always free
Discover our year-round programme dedicated to transforming our public spaces with installations, exhibitions, talks and events.