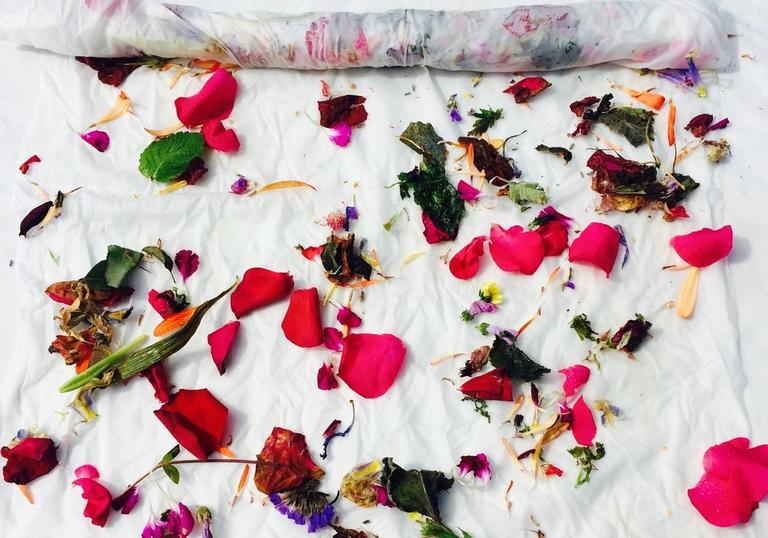 About the makers
Bristol based Botanical Inks provided small–scale natural dyeing services for designers and businesses, and a platform for re–skilling creative communities with local plant knowledge and contemporary traditional 'low-impact' surface application techniques.
They harness environmentally sustainable colour from the local landscape, gathering wild plants, harvesting organic produce and re-cycling farm and food waste to extract colour, along with well sourced exotic natural dye extracts.
'We teach people to forage for local colour-producing plants and use a variety of dye and print processes, without the use of any toxic synthetic chemicals or heavy metals. Promoting earth-friendly and biologically nutritious products is integral to our mission'
-Botanical Inks
Discover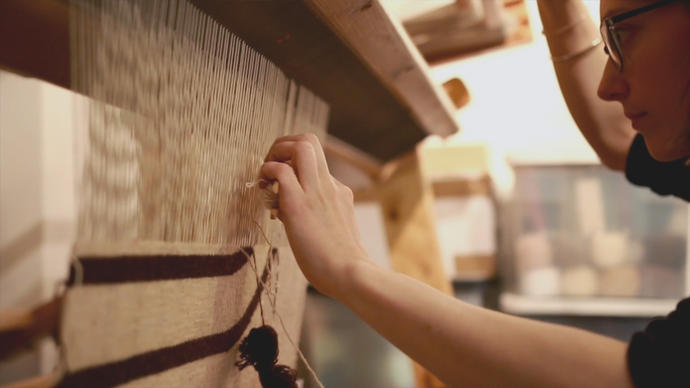 How to: weaving with Christabel Balfour
In the first of our series of 'How to' workshops focussing on traditional crafts, tapestry weaver Christabel Balfour invites us in her South London studio for a weaving demonstration.
 
Join membership
Enjoy unlimited, free access to 'Basquiat: Boom for Real' with Barbican Membership – just one of many membership benefits