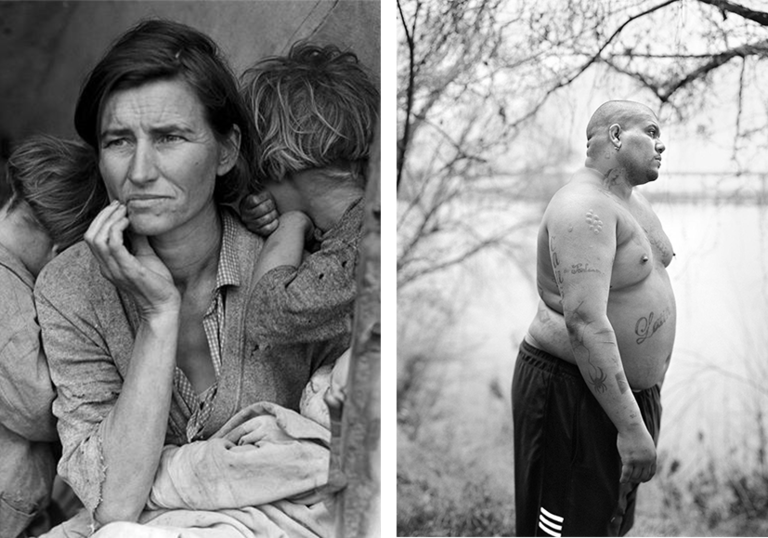 Discover
In an extract from Vanessa Winship: And Time Folds exhibition catalogue, photography historian David Chandler reflects on Winship's Henri Cartier-Bresson Foundation award-winning body of work: 'she dances on Jackson'.
We look back through the life and work of pioneering documentary photographer and visual activist, Dorothea Lange (1895-1965) to coincide with the first UK retrospective of her work, Dorothea Lange: Politics of Seeing.
Assistant curator Jilke Golbach unpacks the story behind Dorothea Lange's 'Migrant Mother' photograph.
Reviews
'delightfully temperate... so absorbing you'll forget any dry spell-based ennui.'
'A giant of 20th century photography'
'A visionary whose camera never lied'
Education resources
A downloadable teaching resource is available for teachers planning visits to the exhibition.
A special school group rate applies to all school groups of 10 or more:
Secondary and sixth form (up to age 19): £3 per student
Students under 14 years: free
For bookings and enquiries please contact the school groups booking line:
Tel: 020 7382 7211 (Mon–Fri 10am–5pm)
Email: [email protected]